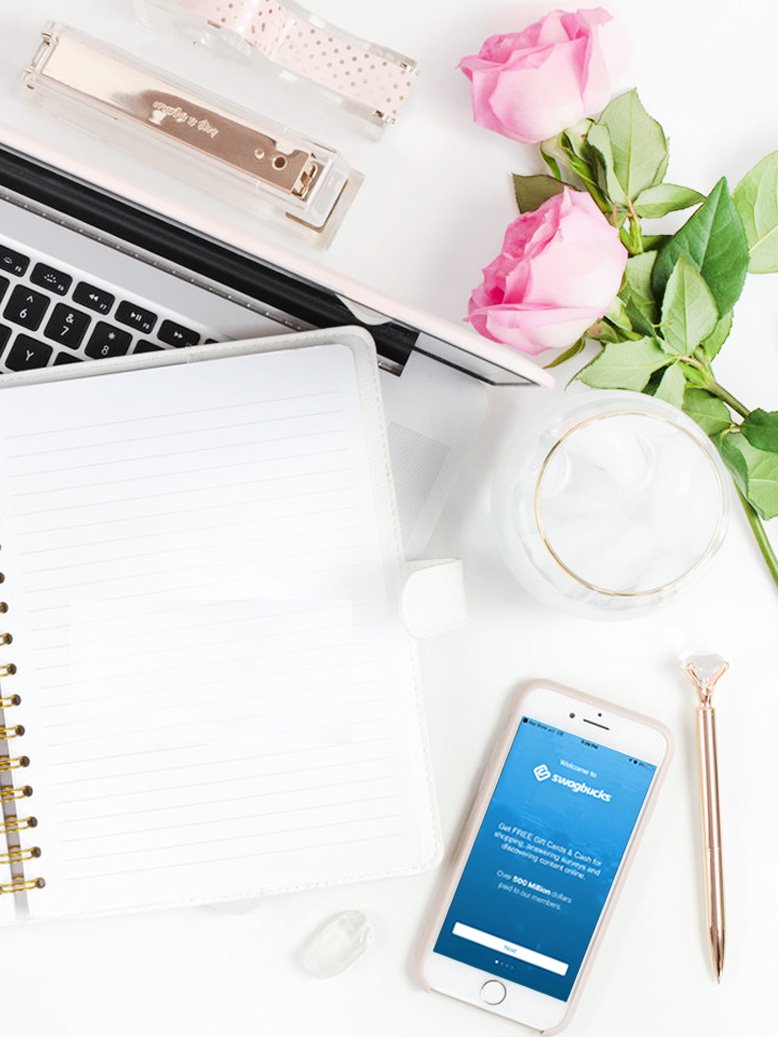 A couple of weeks ago, I shared 10 Clever Ways to Save Hundreds of Dollars Effortlessly While Shopping Online. Today, I'm sharing 10 cash back apps for shopping and groceries.
Shopping is something that we do on a regular basis. Imagine how much more fun shopping can be when you  spend money and earn a few back? In my opinion, that's being smart with your finances. Thanks to technology, there are now cash back apps that can help us do this.
If there are apps that can help you get cash back, why not take advantage of it? In the end, it means saving more on the items you purchased and more money in your pocket at the end of the year. You can then in turn put the cash back that you've earned towards your emergency or vacation fund.
Are cash back apps legitimate? 
Absolutely. There's nothing illegal about this. Basically, retailers and the cash back companies which created the app partnered up in order to provide consumers rewards (in this case, cash back) for using the apps. This is a marketing strategy in order to bring more business to the retailer. By enticing or incentivizing the consumers with cash back, they are more likely to use the app and shop at the store that offers cash back. At least, that's what smart shoppers would do.
How much cash back can you get?
Each cash back app works differently and offers different rates so be sure to review before signing up. It also doesn't hurt to sign up with a few and use a few throughout the year. The more app you use, the more cash back you can get.
In addition, you can also use Cashback Monitor to see which apps offer the best rates.
Are these cash back apps free?  
They are totally free. In fact, some of them even give you sign-up bonus.
So without further a-do…
Here are the Top 18 Cashback Apps for Shopping and Groceries: (Arranged Alphabetically) 
BeFrugal is both a portal and an app and has partnered with 5,000 stores. With BeFrugal, you can stack your savings by combining a coupon deal if available and a cash back reward. You can earn up to 40% cash back and there are also over 1000 coupon deals available. You can also find and print restaurant coupons!
Some of the major retailers in BeFrugal's portal:
Amazon, Bed Bath & Beyond, Best Buy, JC Penney, Macy's,  Nike, Petco, Sephora, The Home Depot, Walgreens, Walmart, and thousands more!
Here's a sample of cash back rates from some retailers:
Amazon                – Up to 10%
Bloomingdales     – 10%
Kohl's                    – 3.5%
Macy's                   – 13%
Nike                       – 9%
Sephora                 – 5%
The Home Depot – Up to 10%
BeFrugal is also very generous. If you find a coupon code that doesn't work, they give you $5. And they will also match other cash back sites to make sure that they're giving you only the best deals. If you happen to find a site that offers a higher cash back rate, they will match it and give you an additional 25% cash back.
In addition, to these cool incentives, you will get $10 when you refer a friend and your friend signs-up and use BeFrugal.
And another cool thing about it is that you can get your cash back by check, direct deposit, PayPal, or e-gift card.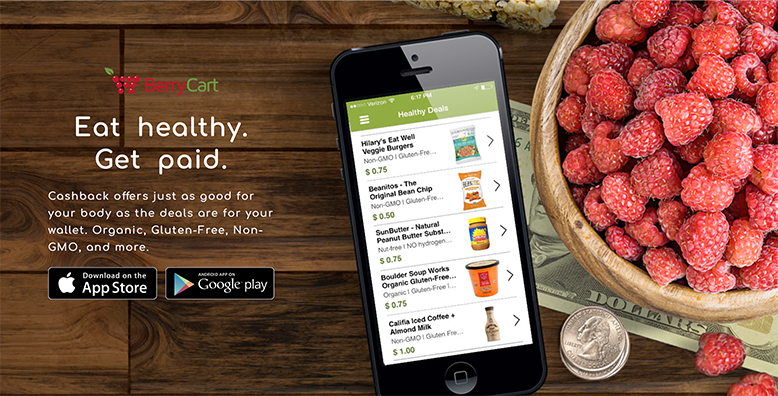 BerryCart is definitely the rebate app for those who frequently buys organic, natural and non-GMO products. All you have to do is scan your receipt using the app and you will get money back, within 24 hours, that you can redeem through PayPal or any of the gift cards they offer.
BerryCart works in over 100,000 locations including Whole Foods, Sprouts, Walmart, Target, Safeway, and Kroger, just to name a few.
And not only do you get money back from your purchases, you also get an instant $2 when you refer a friend.
Groceries are what we buy on a regular basis so this app is definitely a MUST if you want to get the most cash back on grocery items that you purchase. Offers catered to you based on your location are loaded on the app. And to redeem the cash back, all you have to do is upload a photo of your receipt on the app. Your cash back can be as low as $20 for you to be able to transfer it to your bank account.
But the good part about Checkout 51 is that you can also use your cash back rewards at any store. Unlike Berrycart, Checkout51 is available for use at any grocery store near you. It also has a referral program that can earn you additional bucks for referring new users to their app. However, this feature is only available once you redeem your first offer. It's currently in beta.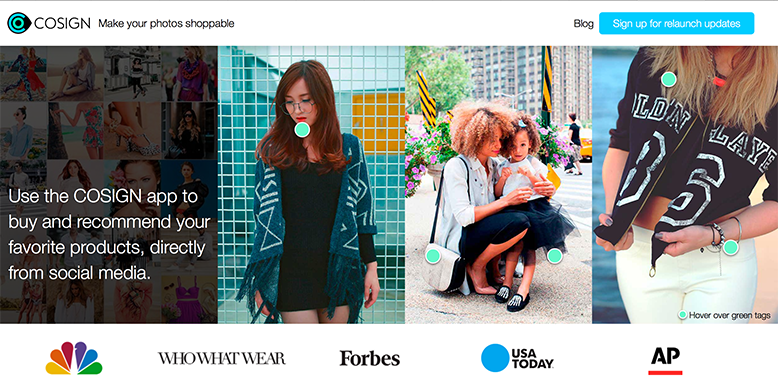 Cosign is not necessarily a cash back app but if you're someone who likes sharing on social media your fashion and beauty purchases, then you can earn up to 35% commission from purchases made through your social share. The app works with Facebook, Twitter, Instagram, Pinterest, and Tumblr.
You don't have to be a big influencer to have a side hustle like this! If you have an engaged close friends and family and other followers on social media, you can certainly make money off of  Cosign app.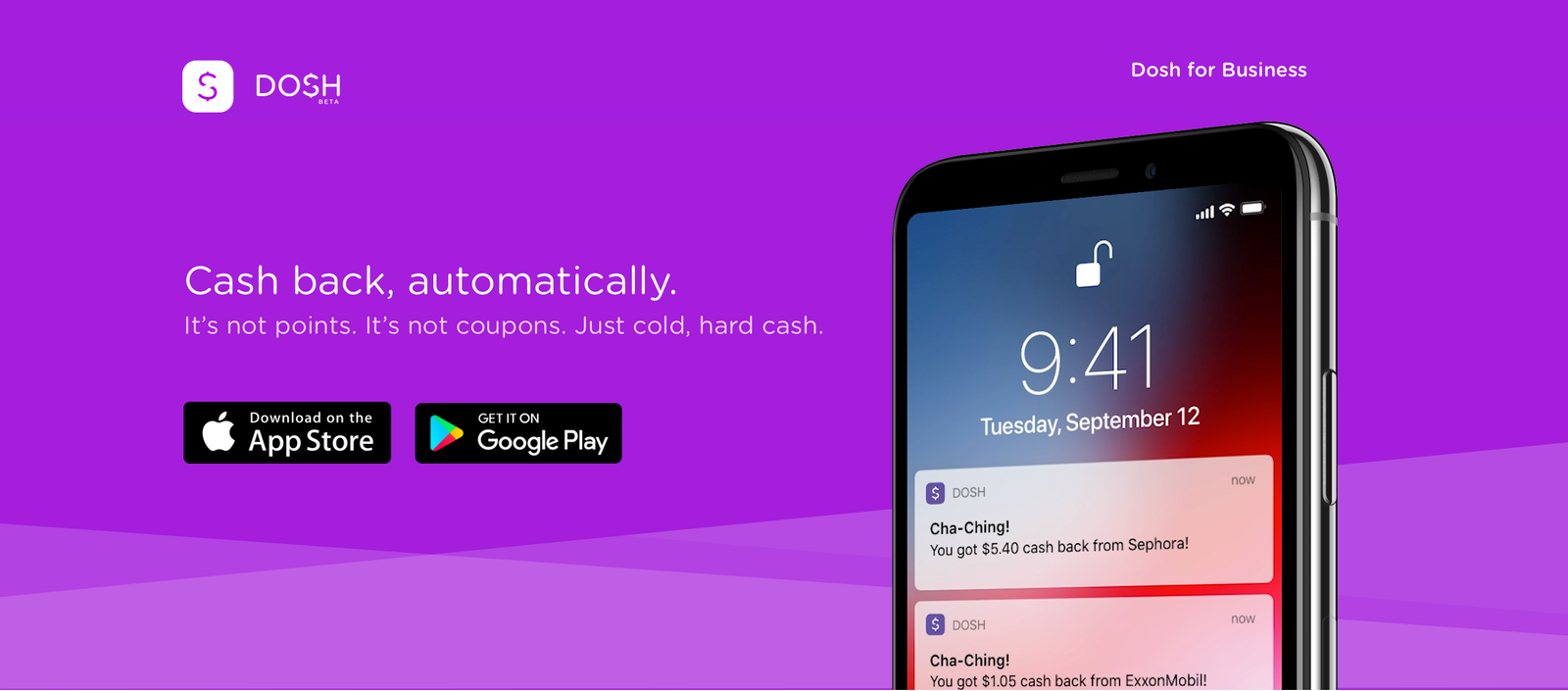 Dosh is probably one of the coolest cash back out there. It's so easy to use and so easy to get cash back. All you have to do is link a valid  credit or debit card on the app (don't worry, it's secure!). Just use that card in thousands of their partner retailers and restaurants and you will immediately get up to 10% cash back in your Dosh account. You can then transfer your cash to your bank account, PayPal or even donate it to a charity listed on the app.
Some of their partner retailers and restaurants are huge names such as Sam's Club, Pier1 Imports, Vineyard Vines, Sephora, World Market, Jack in the Box, Dunkin Donuts, and Pizza Hut just to name a few.
Use my referral code LYNNEG7 in case you decide to sign-up. You can also refer friends and get $5. Just be sure to give them your referral code!
6. Drop
Drop is sort of similar to Dosh where you have to link a valid credit or debit card and use that card in participating retailers to earn rewards points. The difference is in how you can redeem your points. You don't earn cash per se that you can transfer to your bank or PayPal account. You can redeem your rewards points as a gift card at stores like Amazon, Best Buy, Starbucks, Uber, and many more! If you already shop at these stores, earning gift cards is not bad at all!
In addition to using your linked card in your purchases, there are several ways you can earn points through the app:
5,000 points for joining
50 points for email registration
50 points for enabling notifications
20 points for activating your first 0ffer
10 points for Visit Drop on Twitter
10 points for Visit Drop on Facebook
50 points for connecting on Facebook
30 points for redeeming first reward
5,000 points for each referral
Each 1,000 point is equivalent to $1 and the above activities are already activities you would do on the app anyways so it's not hard to earn them at all.
7. eBates

eBates is one of the most popular cash back app and shopping portal out there. You've probably seen their commercial on TV. For you to earn cash back, you must use the eBates app or eBates shopping portal to shop the store and you will automatically get cash back.
You can get 40% cash back at over 2,500 stores. In addition, you will also get coupons and hot deals. Some of the stores that will give you cash back through eBates are Amazon, eBay, Walmart, Kohl's, Groupon, Macy's, Sephora, Expedia, JC Penney, and literally thousands more.
Not only that, you will also get $25 for referring a friend. So far the most generous referral bonus I've seen.

FetchRewards is another grocery cash back app where you can earn rewards by scanning your grocery receipts. Each time particular participating products or special offer that you took advantage of appear on your receipt, you get points. You can also get 2,000 points by referring friends and family. You can redeem your rewards with as little as 3,000 points and there are different rewards options.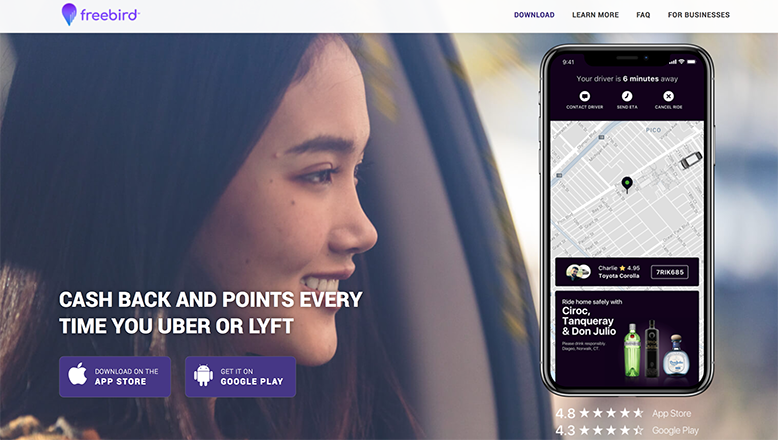 If you use Uber or Lyft a lot, then the Freebird app is for you. You can earn cash back by taking an Uber or Lyft (booked through the Freebird app) to a participating location that offers cash back and making a purchase there using the card you linked in your account.
Not sure if your destination is a participant? It's easy to find out how! Just use the search bar on the app. But regardless, you can still earn points by simply taking Uber anywhere – even if it's just to a friend's house!
You can also get cash back for referring your friends. You and your friend both get cash once your friend takes his first ride.

iBotta is definitely one of the most popular, if not the biggest, cash back app out there. There are 3 ways you can earn cash back. One of them is uploading your receipts on the app. But first you'd have to find offers through the app, make a purchase, then upload your receipt. Any offers you took advantage and appears on the receipt, you will get cash back.
Another way to earn cash back is by linking a loyalty card, store account or phone number that you have with a store that is included in iBotta's supported retailers. Find an offer, make a purchase, upload a receipt then you get cash back.
Cash back will appear in your iBotta account within 48 hours and can be transferred to your PayPal or Venmo account once you have a minimum of $20.
Lastly, you can also earn cash back by making in-app purchases. All you have to do is find an offer and purchase that offer. You wouldn't have to upload any receipts. You will get confirmation shortly that the offer is pending.
Be sure to use referral code dkclrvj if you would like to join iBotta. This May, if you invite 3 friends to join the app, you can earn up to $30!
MyPoints has been in this business since 1996 and are partners with Swagbucks (discussed below)  and ShopAtHome. They are both a shopping portal like eBates and a cash back app. You get rewarded with points for any activity you do using the site or app which you can claim for a gift card, travel miles, or PayPal cash.
Activities such as shopping through the portal from one of their 1900 retail partners, reading their email newsletter and clicking on a link, filling out a survey, watching videos, taking advantage of deals, playing games, and surfing the web can earn you points. These are activities that you normally would do already while you're on your computer on a daily basis, so why not get rewarded for it?
In addition, if you refer friends and they join MyPoints, you will get 10% of your friends' qualifying points. How generous is this referral program?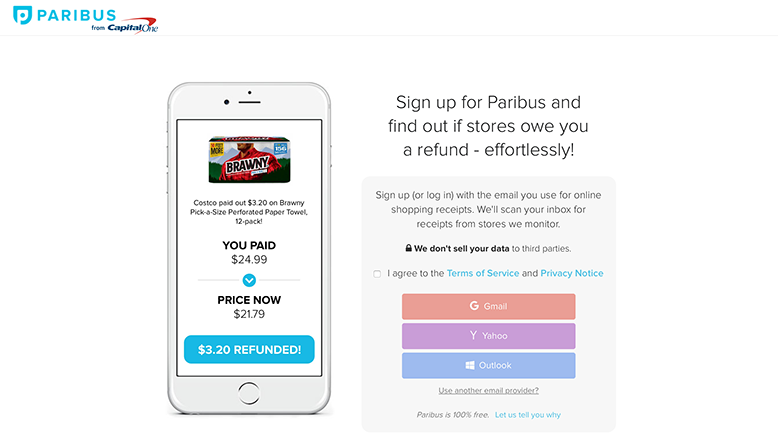 Paribus is a unique cash back app in such a way that you get a cash back by Paribus monitoring the price of your purchases. For example, you shop at Target, Amazon, or Walmart and paid $479 for a DSLR camera. If for whatever reason the price comes down to $473, Paribus will detect it and refund your money for the difference. You get $6 cash back!
Not only that, they also monitor late deliveries, such as orders from Amazon Prime, and help you get compensated for those late deliveries and they also monitor your hotel reservations! If a hotel room rate you had already booked drops, you will get refunded for it!
The app seems very promising and highly recommend you sign-up for this. They monitor 25 major online retailers including Amazon, Walmart, Target, Nordstrom, Gap, Macy's, and hotel room rates booked through Expedia, Booking.com, Hotels.com, Priceline, and Marriott.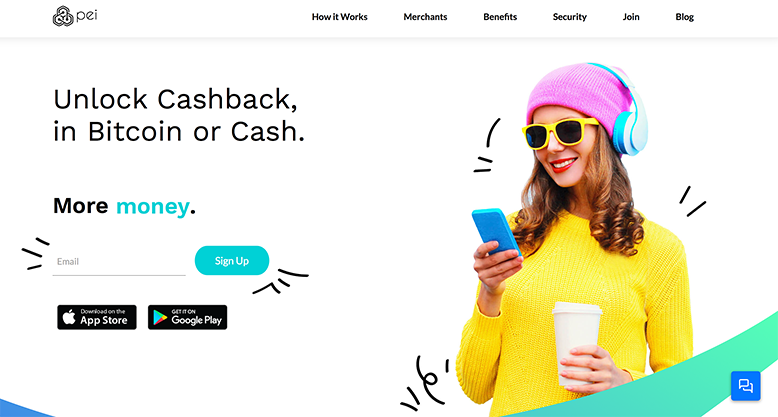 Pei is a pretty straightforward cash back app. Unlike some of the others I've mentioned above, you don't have to find offers or scan receipts to get cash back. All you have to do is link a credit or a debit card, use that linked card at any of their partner stores you normally shop at already or restaurants you dine in and earn cash back by means of a bitcoin or USD!
I like that it's pretty simple and easy to use and you can link as many credit or debit cards as you want.
ReceiptHog seems like a fun app because you get to earn cash, not only by scanning your receipts, but by also playing their Hog Slots and taking paid surveys. You can also win free shopping trips.
And unlike other cash back apps where you have to scan receipts, ReceiptHogs doesn't seem to require that you take advantage of an offer from their partner retailer. According to their website, "Shop anywhere. Buy anything. Then take a pic of your receipt." It doesn't seem to have any restrictions on what to buy or where to shop like the other cash back apps mentioned above.
You can redeem your points by means of Amazon gift cards, magazines or PayPal. The only things is that they have discontinued their friend referral program. But for what it can do or it can give you, it's totally worth trying this out!
Shopkick gives you free gift cards at hundreds of stores (including Amazon, eBay, Best Buy, and many more!) for shopping activities you do using the app, via online or in-store. They call their rewards "kicks" and you get earn them by walking in the stores, scanning barcodes of select products, purchasing using a linked card, submitting a receipt, visiting online stores, making online purchases, viewing select online products, and watching videos.
These are activities that you probably do frequently online so why not get free gift cards for doing so! That makes shopping so much fun! You can instantly redeem your points for gift cards to immediately use it for shopping!
The only thing is that they don't seem to reward you for referring friends. But with the many ways you can earn free gift cards, you might even forget referring them anyways!
How cool is it to get $10 just for signing up to a cash back app? Swagbucks rewards you with $10 for signing up and you can get cash or gift cards for shopping online, watching videos, searching the web, and answering surveys.
Again, these are the things that you probably already do online on a daily basis so these activities can totally fit in your schedule and make money at the same time. You can also find deals and coupons for additional savings should you need to shop!
They give out 7,000 gift cards everyday and have so far paid members over $346 MILLION in rewards. Swagbucks is very trusted in the industry and if you have one take away from this whole list is that definitely sign-up for Swagbucks!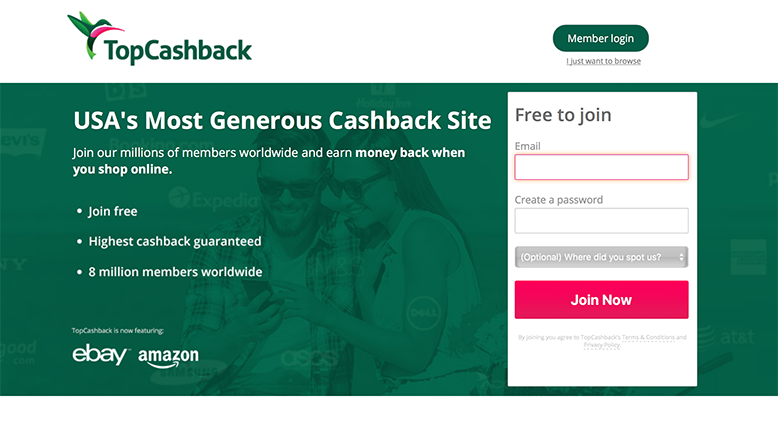 TopCashback  works just like any of the shopping portals and apps mentioned above. You register for free for an account, browse the site for some deals, shop from among their 4,400 retail store partners, and earn a cash back!
Get paid either through a Visa prepaid card, Amazon gift card, American Express Rewards card or PayPal or ACH. You get extra payout bonus if you choose to claim your rewards through any of the cards mentioned. There's no minimum payout so you can redeem your cash back anytime you want.
And I love their generous referral program! Refer a friend and both of you get $10 each!
If you think that you can only earn cash back at gas stations with cash back rewards credit cards think again. Trunow is different from the other cash back apps out there because it not only gives you cash back at stores and restaurants but it also gives you cash back for any gasoline purchase.
You can then use your cash back either as a cash or use it at stores or restaurants. All you have to do is scan your receipts and upload it on the app.
They seem to be fairly new in the market but definitely worth trying for what they offer and ease of use.
Phew! That's a lot! Which one do I choose?
That's definitely a handful to choose from. Especially without apples to apples comparison. It is kind of hard to do that kind of comparison anyways because each app or shopping portal has different rates for each merchant. That being said, it won't hurt to register for all of theme, especially for those that offer a web version or shopping portal such as BeFrugal, eBates, Swagbucks (remember the $10 for signing up!), and TopCashBack.
Definitely download one or two of the grocery apps as well. If you don't necessarily buy organic, you can choose iBotta. But if you purchase a lot of organic grocery items, then Berrycart is the app for you.
I also highly recommend Paribus to get refunds on price drops, Freebird Rides for Uber or Lyft cash backs, and Trunow for gasoline rebates.
And if you want some fun ways to earn points such as scanning product bar codes or just by merely walking into a store, then definitely try Shopkick!