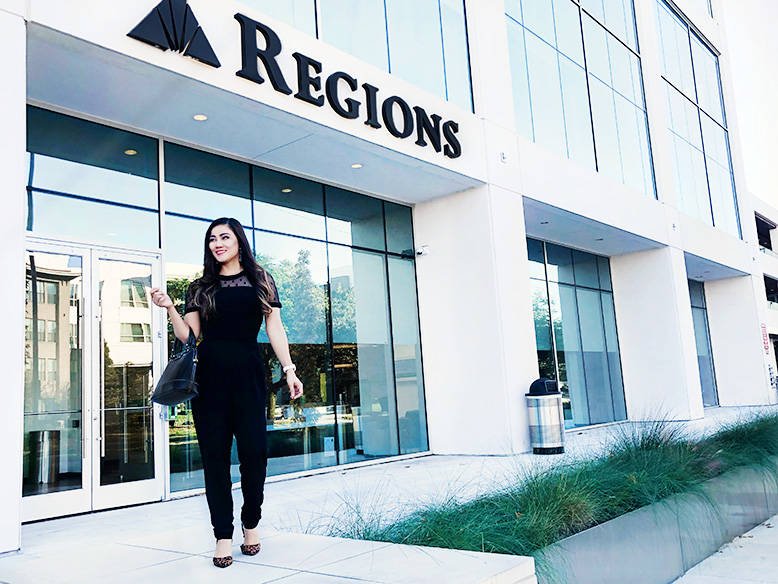 We are a few weeks shy of 2019. 

Some of you are already probably setting goals for the coming year.  
I know for a lot of people, the areas of career, health and finances are always a challenge and this is where a lot of New Year's Resolutions get focused on. Out of all the 3, finances can be the most challenging for some and this usually comes from not having a goal and a strategy.
That being said, I would like to share some tips that will help you have a better and healthy financial status in 2019. While I am not a financial expert, I know that these proven tips will get you in the right direction.
Set a weekly budget.
Budgeting can be pretty intimidating to numbers-challenged people or those who are used to freely spending their money. However, part of having healthy finances is knowing where your money goes. Budgeting is key to having a control on your finances. 

Without a budget, you can easily spend your hard-earned dollars towards unnecessary things that you can possibly do without anyways. This goes even if you're making good money. Budgeting is not just for those who are cash-strapped. It is for the responsible and for the smart.

Setting a weekly budget involves: 
a. Knowing how much you make bi-weekly and divide that into 2 (to make it into weekly). 
b. Knowing what your necessities are. ( Utilities, food and groceries, car note, rent)
c. Allocating the amount for your necessities.
d. Cutting off any unnecessary expenses.

Regions Bank also offers very helpful tips on how to Create a Budgeting Plan to Improve Financial Fitness. My biggest take away in that article is the expert's advice is probably right at the beginning: "By understanding your weaknesses, you can focus your efforts on improving your finances where you need it the most."

If you bank with Regions Bank , you can have access to MyGreenInsightstool that allows you to track and manage your finances all at once.  A tools like this is essential especially if you want to have a control over your finances.


Set a monthly financial goal savings.
When thinking of savings, a lot of people don't know where to start. They often have a mindset of "I don't make enough " or  "I make just enough" and I can't afford to set aside some funds. 

If that is you, then you need to get rid of that mindset and look at your monthly financial status with an open mind and eyes to see what you can cut off to make a way for your savings. 

For example: If you buy Starbucks coffee for $3-$4 every day or 4 or 5x a week, perhaps you can cut that off, buy a regular coffee for $1 something  instead and put the rest towards your savings. You can start by saving that $2-$3 every day. These little things can easily add up and before you know it, you have saved up $60-90 every month.

Another area you can look at is leisure expenses such as going out every weekend, eating out, etc. A lot of times, in order for you to set aside funds for your savings, you have to be willing to sacrifice some stuff.

Make it a VERY STRONG goal to set aside funds whenever you get your paycheck. Whether it's $5 or $50, it's still money that you can count on whenever you need it if you had saved it.

If you're like me and still prefer the personal one-on-one communication with an expert, when you bank with Regions Bank, you can speak with a Regions Banker who is able to assist you in developing plans to reach your long-term financial goals. This is one of the services they can offer you in addition to your regular banking needs such as making deposits, cashing checks, opening accounts, etc. You'd be surprised when you walk into a Regions Bank branch and get welcomed by a Regions Banker to help you with your needs. 

However, if you're a busy individual, Regions Banks also understands that your time is valuable and would like to help you whenever they can which is why they also offer Regions Virtual Concierge in their new branches, which will allow you to have access to their services and get help with your financial and banking needs either through email, chat, phone and even LinkedIn!

Whether it's online, through Regions mobile channels, or face-to-face in the branch, Regions is committed to helping customers reach their financial objectives.

Of course, this doesn't only apply to your savings goals. You can utilize any of Regions Bank's technology and services whether you have savings or checking account with them.
Minimize using credit cards. 
Debt is a major culprit in this society's finances. We have been wrongfully programed that the use of credit cards is a part of our financial lifestyle and it is okay to spend money that we don't have and get burdened in paying it off later with money that we still don't have.

According to a 2017 statistics, the average household credit card debt is $5,000 with the median debt at more than $16,000. The total pool of consumer debt is $1.3 Trillion! A number quite staggering I can't wrap my mind around it!

So in this coming year, I highly recommend minimizing use of your credit cards and only use cash that you have in the bank as much as possible. If you don't have the money to buy something, don't buy it. Save up for it and only use cash. 

If you absolutely have to have one, stick with one and only one that offers the best solution for your emergency needs. Regions Bank offers some credit card options. Check it out here. Some people also like using credit cards with cash back or travel rewards and they only use those cards for groceries, gas and paying utility bills that they already have money set aside for. 


Plan on paying off your debts.
If you have credit card debts, whether it's manageable or at the top of your head, have a strategy in paying it off. Don't go through this year without a plan in paying off your debts. You wouldn't know how amazing it feels being free from credit card debts. 

Here are some tips:
a. Take on some side hustles that will work with your schedule to give you an additional income that is solely assigned for paying off debts. 
b. Consolidate your credit card debts if you can. There are institutions that offer lower APR when you transfer balances. Be sure to do your own due diligence before you take any action. Research, research, research. Again, check out Regions Bank's solutions and services that can provide the solution for this. Go to www.regionsbank.comto explore.


Bank with a financial institution that cater to your needs in a personal manner.
In this day and age of social media, it is easy to lose the personal touch and personal interaction.

I don't know about you but in a lot of cases, especially when it comes to doing business that involves my finances, I still like being able to get a hold of someone to speak with, whether it's by phone or in person.

A good balance of automation and personal communication is always a plus. Choose to bank with a financial institution that can give you both. You would want to have access to a bank's technology when you're on-the-go and just need a quick access to your account but you would also want to be able to speak with a knowledgeable banker who can assist you in reaching your financial objectives.

And if you are in Houston, this is where Regions Bankcomes in. They currently have approximately 1,469 branches and 1,899 ATMs across the South, Midwest, and Texas and 30 alone in Houston with 2 more branches opening by December of this year. 

The location in Greenway Plazajust opened on November 19 and another one opening in Northbrook  on December 10. Click hereto find a branch near you.

Here's why I recommend Regions Bank for your banking needs for 2019 and beyond:
a. Regions is dedicated to providing award winning customer service to its customers and communities.  
b. Regions can offer more financial insights to help customers achieve their financial goals as well as offer more simplicity when you go to a branch.
c. Instead of featuring a traditional teller line, customers will be welcomed directly by a Regions Banker who can help customers with all of their branch-banking needs.  Regions Bankers can provide a variety of services ranging from cashing checks and accepting deposits to opening savings and checking accounts, to helping customers develop plans to reach their long-term financial goals.
d. The new and advanced features such as Regions' Video Banking ATMs, Deposit Smart ATMs, and Virtual Concierge also cater to busy and always on-the-go customers who need a quick banking service.

And if a financial company's culture matters to you, I think you will love Regions Bank's which is aimed at "making life better." 

I always believe that a company's core value and culture will always direct how they do business and how they treat their customers.

My sincere hope is that these 5 tips will help you towards a successful financial status in 2019! 

Cheers and more power to you! 
…………………………………………………………………………………………………………………………………………….
Disclaimer: This post is sponsored by Regions Bank.  The opinions expressed herein are mine and are not indicative of the opinions or positions of Regions Bank. Thank you for supporting LynneGabriel.com sponsors. They make my blog possible!