Photo Credit: Best Buy / Samsung
Guys! I'm so excited that we have finally moved to our new home! It's been a challenging last 6 or 7 months for my husband and I but we're both super excited to have finally moved to our new home. We sold my husband's bachelor house back in June but we didn't move to our new home till last Monday. We have been quite ready for this move for the longest time and this couldn't have come in a more perfect timing. It's been a roller coaster journey but we're finally here! More on this later for sure.
I've been on a roll unpacking and decorating but it seems like it's going to be more than a month's worth of work to do this in a 3350 sq. foot home.
However, we're all set when it comes to the appliances! That's what my husband made sure to take care of before we closed on the home. While the new home came with most kitchen appliances that we need, it didn't come with the fridge so we had to get that on our own as well as the washer and dryer.
And speaking of refrigerator, who agrees that it is important to have a real good and spacious one for the holidays?! With all the holidays coming up shortly, I can't imagine not having one with plenty of space and storage for the ingredients that need to be stored for the holiday meals. Samsung at Best Buy has a ton of refrigerator options from $1,099.00! With only a couple hundred dollars more, you can also get the one with the french door which provides you with more space.
But if you really want one with bells and whistles but still affordable, this 22.6 cu. ft. Samsung Refrigerator with French Door (shown below) is the bomb! It's got lots of storage spaces.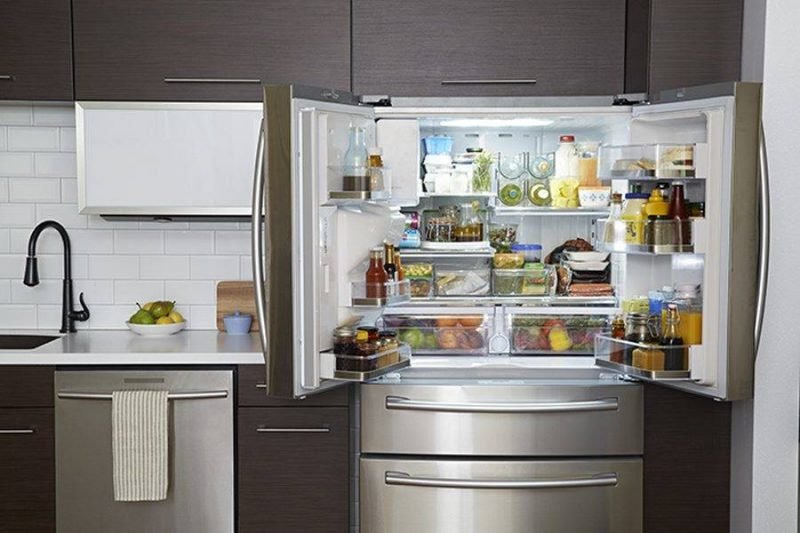 Photo Credit: Best Buy / Samsung
I'm an amateur cook (sad and happy to admit at the same time, ha!) but I've been really getting into it and have been cooking a lot. Not only can I make sure that my husband and I are only eating healthy but cooking saves us a lot of money. Before getting married and even a few months after, we have been eating out a lot and that contributed a lot in our weight gain (oops!).
And with a wonderful oven range, cooking is not only easy but it's also so much fun. And as mentioned, with the upcoming holidays, I can't afford to have a rinky dinky oven range to cook the holiday meals!
Samsung does have a nice selection of range ovens starting at $499 at Best Buy. I'm sure that Best Buy have a lot of great deals coming up as well.
That being said, making our home holiday ready with efficient appliances from a well-known and dependable brand like Samsung is ready. Sometimes, it isn't always about the price because you get what you pay for. That's not to say that Samsung is not affordable. Not only are they efficient and dependable but they are very affordable as well.
The best part of it all?! You get 10% OFF if you purchase 4 or more Samsung appliances. Win.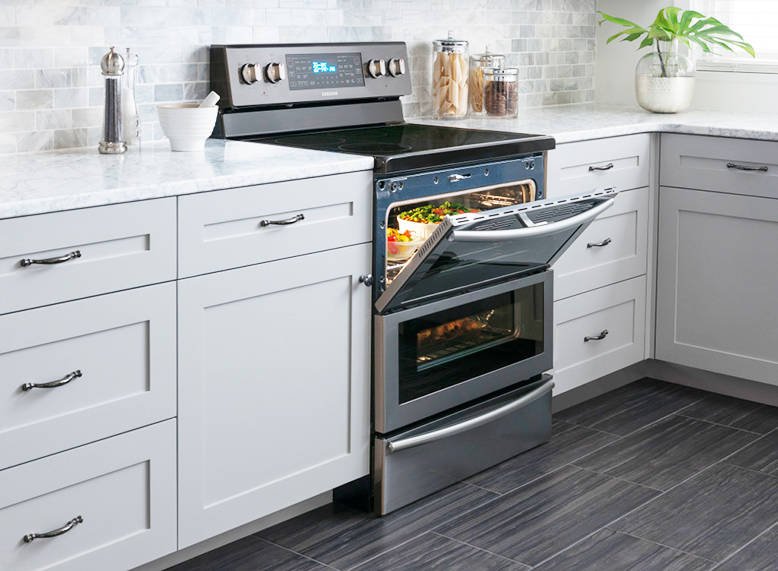 Photo Credit: Best Buy / Samsung
…………………………………………………………………………………………………………………………………………….
Disclaimer: This post is sponsored by Samsung and Best Buy.  The opinions expressed herein are mine and are not indicative of the opinions or positions of Samsung and Best Buy. Thank you for supporting LynneGabriel.com sponsors. They make my blog possible!
SaveSave
SaveSave
SaveSave
SaveSave