If you're following me on Instagram, you know that my husband and I headed to Austin a couple of weeks ago. I will share with you guys on a separate post the details about that trip but I'd like to share with you some details about my outfits as well. I've posted these photos on Instagram and please pardon the blurry photos. For some reason, Instagram tend to compress the photos, even though I upload them high res.

This post contain some affiliate links.
Be A Mermaid and Make Waves T-Shirt | O2 Denim Distressed Shorts  or Dittos Distressed Shorts| Reebok Classics | Denim Baseball Hat
This Noctflo Cold Shoulder Midi Dress is really pretty. I will most likely have this on another photoshoot but check it out! | Charming Charlie Tassel Earrings
This specific Umgee Off-Shoulder Dress is sold out. But below are other cute ones that I really like. | Jack Rogers Nantucket Sandals | ZeroUV Retro Sunglasses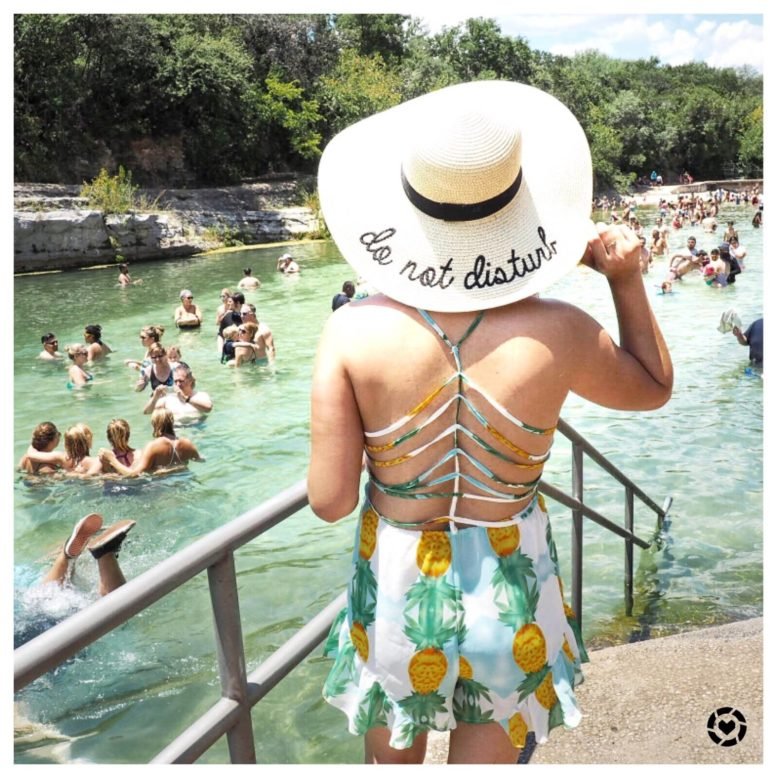 What can I say about this FSS Pineapple Romper? It's the bomb.com. It's a little sheer so you'd definitely have to wear boy shorts or a nice pair of beige underwear!  Also check out other choices below. | "Do Not Disturb" Wide Brim Hat
This Umgee Floral Cold-Shoulder Dress is one of my favorite summer dresses this year. Unfortunately, it's sold out too. But I linked some cold-shoulder dresses below for you to look at. | Madeline Sandals



Umgee Baby Doll Dress | Madeline Sandals
Cupcakes and Cashmere Chambray Off-Shoulder Top. Also check out other choices below.| Similar Distressed Denim Shorts |  Similar Prada Sunglasses
"Always on Vacay" Wide Brim Hat | Got my gingham top from a local store but linked some for you below.
Rekita Pineapple Swimsuit. Also check out other options below. | Similar Oversized Pineapple Beach Towel