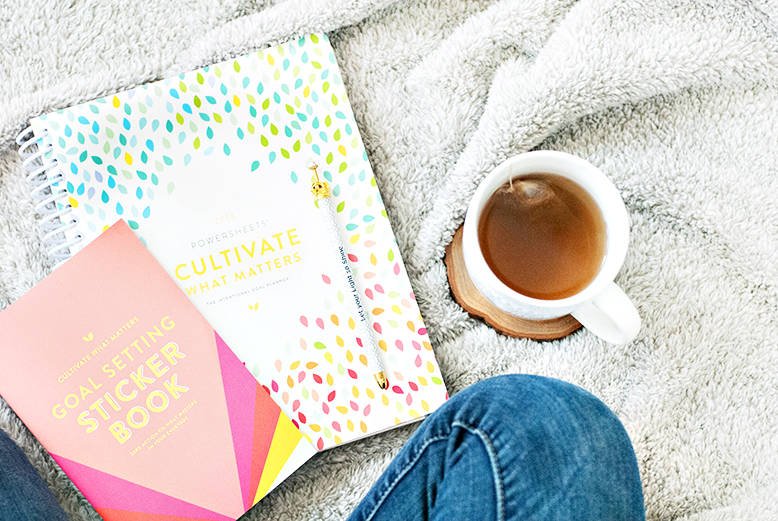 Happy New Year guys!
I know, I know, I'm about two weeks late in the game. Just like everyone else, I got busier during the holidays. But I didn't expect that stepping into the New Year, I'd feel uninspired, uncreative, and unmotivated. It was a lonely eerie feeling, I must admit.
To tell you honestly, I was internally freaking out. BIG TIME! See, I am normally driven and motivated. I always find ways to motivate and inspire myself. My family and friends know me as a go-getter.
But for about two weeks, I've been waking up with no sense of direction. I'd go about my day without really accomplishing so much, except for going to the store, buying decors and decorating our new home. Perhaps by doing that, I was able to still somehow channel my creativity.
I know that deep inside, I desire more…I desire to do more…I desire to be more successful. I desire to be better at what I do. I desire to be a better wife. I desire to be a better blogger. I desire to be a better entrepreneur. I desire to be a better person overall. But those desires weren't really translating into my actions. Don't get me wrong – my thoughts were in the right place. I was just not motivated and inspired enough to do any actions. I didn't have the drive to do anything. I felt scattered and unfocused.
And that's when I decided to set goals and write them down…even when I didn't feel like it. I didn't mean New Year's resolutions. I actually meant goals. I didn't want to write resolutions that will only last for a week or two. I wanted goals that will actually make a difference in my life and in the life of others around me.
As soon as I began writing my goals, I started to have a bit of clarity here and there. My inner chaos began to calm down and I felt a sense of direction.
So if you haven't set your goals yet or don't plan on doing any, think about it. I highly recommend doing so.
And here's why: 
Goals give your life a sense of direction.
Goals give you clarity and purpose.
Goals give you inner peace.
Goals help you keep focused and stay on track.
Goals lead you to success.
Goals keep you accountable.
Goals cause you to be intentional.
There is something about writing down your thoughts, wishes, dreams, and goals that seem to work the magic.
Honestly, at first, I didn't know what to write. I felt a bit lost. I didn't feel this way at the beginning of 2017 and that's perhaps because I was focused on getting married and I knew that everything was going to be okay because I was going to marry the love of my life.
2018, however, was a totally different story. It's only when I started writing down what I had in mind, my desires, my goals, that I began to have purpose, a sense of direction, clarity…all of a sudden, I feel as if I am on track again. Thus, this post. I wanted to share with you what helped me.
I know what you're thinking. Writing goals, if you've never done it before, may seem taxing. And it can be. Because of the rut I felt I was in at the beginning of the year, I had to push myself into doing it and I couldn't have done it without the help of this Cultivate What Matters 2018 Powersheets Intentional Goal Planner. It's not just your regular goal planner. Cultivate What Matters Powersheets caused me to dig deep into my heart and soul, write down my past and present fears, and my desires and expectations this year. It's very powerful. It's as if I was doing a soul search while setting goals.
One thing I know for sure: I don't want 2018 to be mediocre. I want to be purposeful and intentional. I want my actions to make an impact on my marriage, my family, and my surroundings and goal-setting using the Cultivate What Matters Powersheets helped me do that.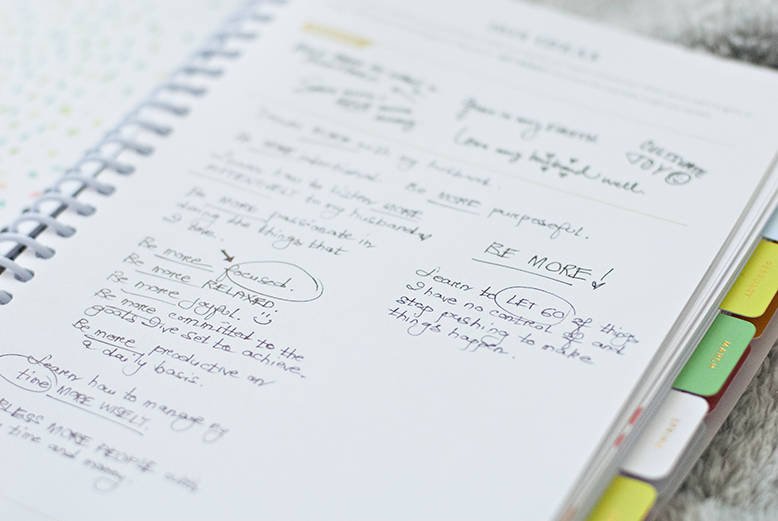 And as I was throwing in ideas for 2018, I began to realize that there are two words that keep popping up while I was writing and that is: "BE MORE". It became my word for 2018. I love how now I have this solid intention in my heart that will direct my path this year. Thanks to Cultivate What Matters 2018 Powersheets Intentional Goal Planner.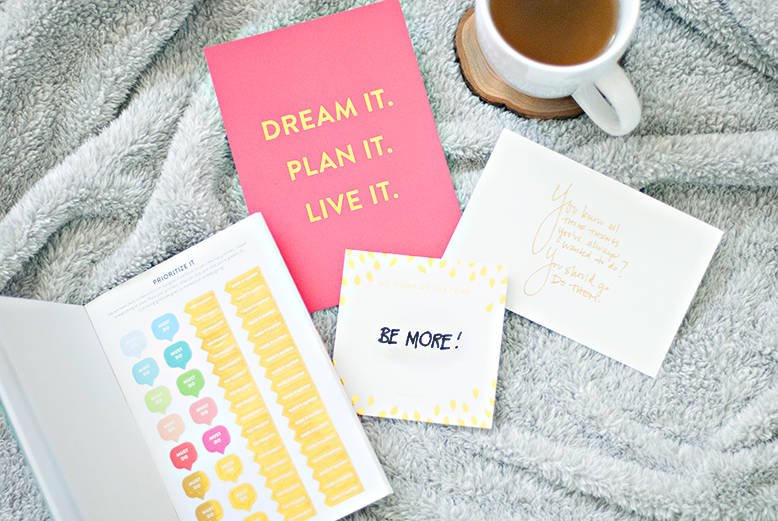 Let me encourage you to do the same. Don't go by this year just cruising the sea of life wondering what it's like to be on the "other side" – your dream. Be purposeful, be intentional. Write down your goals. By writing your goals down, you are bound to achieve them! (I just said the HOW!) Why? Have you ever heard the saying "If you fail to plan, you plan to fail."? This is absolutely true. Of course, our everyday lives don't always normally go as planned. There's married life, kids, school, business and a gazillion other things that can pull us in different directions which will drain us too fast too soon. We want a focused energy.
Your goals don't just have to be all about a successful career or business. It can be small goals that pertain to your family or marriage or finding that partner that you want to spend your life with. It can be spending more time with your kids and your love ones or making an impact in your community. It can be anything your heart so desires. But they mean nothing if you don't set them in your heart and mind and write them down.
Here's are some tips in setting goals:
Don't overwhelm yourself with big goals. Dig deep in your heart and know what your heart truly desires for this year. That's what I had to do and it gave me peace.
Plan your actions to achieve your goals.
Take baby steps.
Don't beat yourself up if you didn't achieve a particular goal at a particular time.
Look at your notes from time to time to help you stay on track.
Ask a trusted friend to keep you accountable.
Relax and have fun in life!
And because I love you guys! I have partnered with Cultivate What Matters to give away a Cultivate What Matters 2018 Powersheets Intentional Goal Planner. Enter on the widget below.