Valentine's Day is just around the corner and if you're like me who have a lot of single girl friends, why not celebrate them and make them feel special by hosting a little party?
If you're like me who has a lot of single girl friends who like to get together and will always find an excuse to make it happen, a game day or game night is proven to be a winner in my book.
Putting together one is a lot easier than you think…but that all depends on how fabulous you'd like it to be!
So Here Are 3 Easy Tips On How To Host A Valentine's Day Party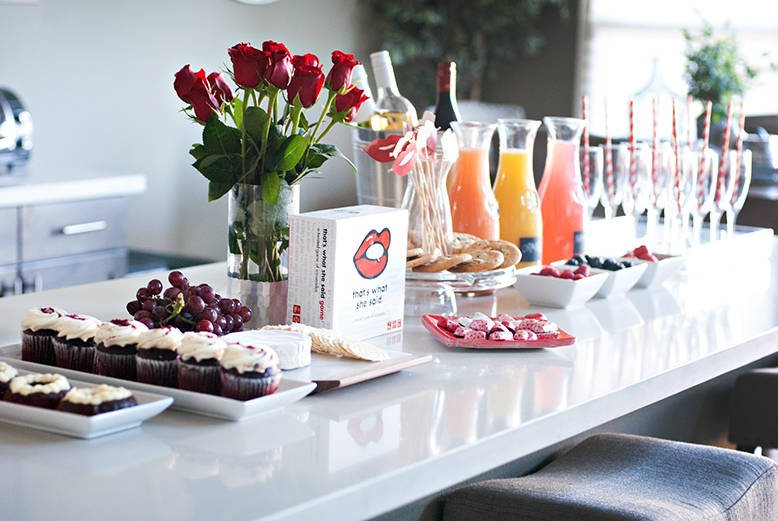 1. Pick A Good Game

Obviously, a game can make or break a game day/night! Have you ever been to one and someone said a particular game was soooooo much fun and you started playing it but it turned out to be a bit lame and dull? Yeah, we've been there. Things can turn boring when not everyone shares the same excitement right? You certainly don't want that as a host. You want every single one of your guests to be just as having a good time as you are.
So pick a good game. One of my suggestion is That's What She Said Game. It's been picked as an Amazon Choice in the Games category and is rated 4.5 stars with close to 300 reviews!
It's a game for 4+ players so you definitely would want to plan your party with 4 or more of your girlfriends and plan on spending 30 to 60 minutes playing it. I also highly recommend getting the expansion pack for it in case you guys wanna go longer or just want to add more cards in the mix. Ladies, let me tell you, this game is over the top fun and hilarious,  you will have such a great time. You're going to make this a memorable Valentine's party for your girls!
If you have an introvert friend, this is a great way to get her out of her shell a little bit.
And if you have a crazy friend, you're about to see the even crazier side for sure.
So what's the game about? Most people describe it as something similar to Cards Against Humanity but way even better! Basically, you have a Setup cards (red ones) and Phrase cards (white ones). The host picks the Setup card and whatever is asked on Setup card, the participants would have to pick and choose from the white card they have with whatever they think is fun, funny, or appropriate to answer the question.
You have got to just to play it to experience uncontrollable laughter!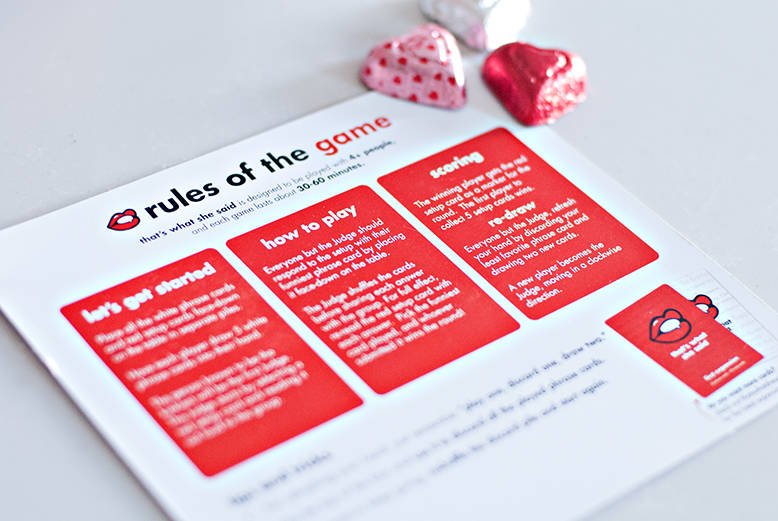 2. Create a Mimosa Bar
Next is create a Mimosa Bar. Now this looks like it's a lot of work but it's really not.
Here's what you need to do:

a. Pick three flavors of juices that you'd like to serve. I personally did orange (which is the most common one used for mimosas), raspberry and grapefruit which I picked up from our local grocery store. It didn't have to be organic juices unless you just prefer such.
b. Put out a bottle or two of your choice of champagne brand. I also added a bottle of white and red wine.
c. Serve with fresh fruits garnish. I chose strawberries, blackberries, and strawberries. But I've seen some people serve with kiwi, orange, and pineapple as well.
If you don't have champagne flutes, you can get them for a set of 12 at Bed Bath and Beyond for $9.99 and this champagne bucket from Amazon for $9.75.
3. Serve Easy Appetizers and Desserts
Don't sweat the food part! Unless you truly enjoy cooking and don't mind all the work involve, I'm sure your girlfriends don't mind some cheese, grapes, and crackers to match their mimosas! And of course some delicious sweet treats afterwards.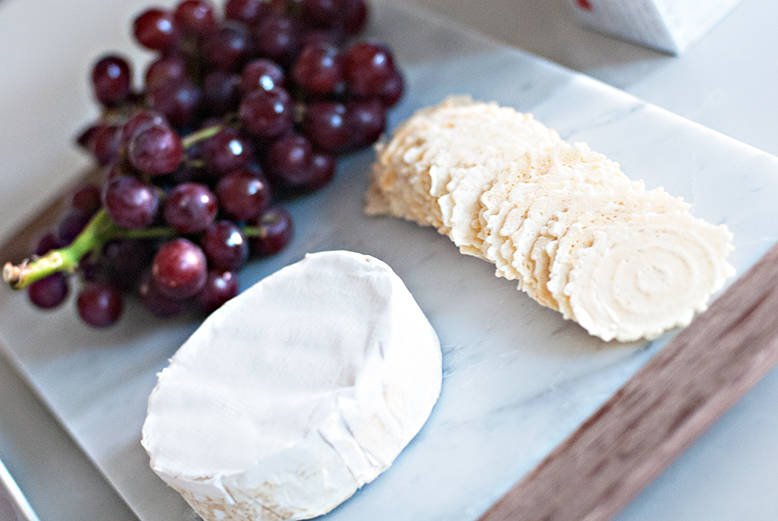 …………………………………………………………………………………………………………………………………………….
Disclaimer: This post is sponsored by That's What She Said.  The opinions expressed herein are mine and are not indicative of the opinions or positions of That's What She Said. Thank you for supporting LynneGabriel.com sponsors. They make my blog possible!