In the beginning of summer this year, my fiancé and I headed out to Boerne, Texas, with some friends, and stayed at Tapatio Springs. Boerne is about 35 minutes NW of San Antonio. We spent the weekend there and had an activities-filled stay! There was so much to do with so little time.
The Resort

Tapatio Springs is such a precious gem in the hillcountry. They had a $2 million renovation back in 2015 and the resort is just absolutely beautiful. Loved all the lush greeneries, the springs located sporadically throughout the resort, and the hills. The sunset was gorgeous as well! We got there an hour or so before sunset on a Friday and we were just able to capture its beauty! Nothing beats Texas sunset and it's even more captivating when you get to see its beauty in a resort like Tapatio.
I drove around the resort in my golf cart for about an hour, just enjoying it's beautiful sceneries. It really doesn't take an hour to get around the whole resort but I loved seeing the springs, the ducks, and just about everything else! I had such a blast doing that while my fiancé and friends did some tee time. My favorite part was driving through the water over bridges. They had a couple and I felt like a kid that's never seen something like that before!
If you love and enjoy nature and don't mind the walks (or driving around in a golf cart), you will enjoy Tapatio Springs. Although it is mainly a golf resort, there are other things to do while you're there, so just read on.
Check out the gorgeous photos below…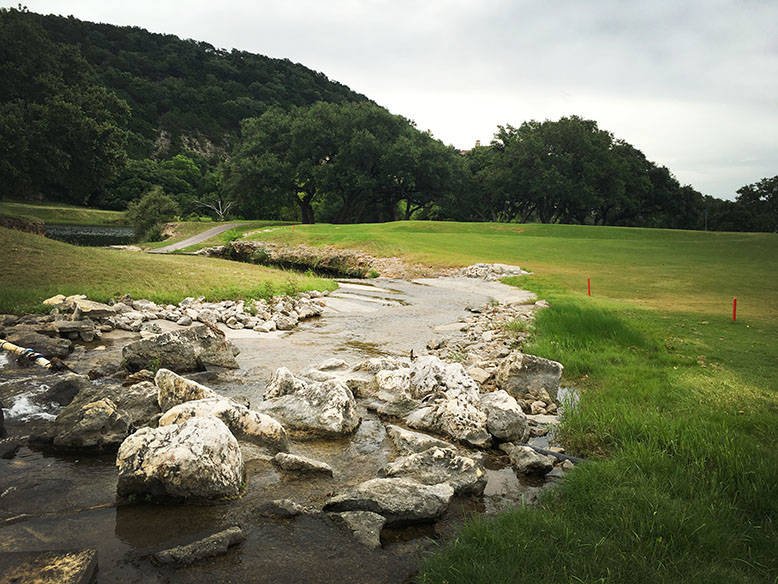 The Dining

If I had to pick my most favorite thing about this vacation, it will be the meals at La Cascada Table and Bar. The food was THE BOMB!
On our first night, we started with the Tapatio Nachos, which we highly recommend! It's a pretty unique nachos in a sense that it has pulled pork. Most nachos usually may come with chicken and beef but Chef Scott Cohen, an award-winning chef, made a winner out of this one! It was so good that we ordered it on our second night.
There were three things that I loved about La Cascada Table and Bar:
1. The meal
2. The service
3. The prices
When you get to experience all 3 in one place, it's a win! The prices of the meals for the quality of the food and services are not only reasonable but they are affordable. Most resort places will charge an arm and a leg, taking advantage that they are the only dining place in the area. But in my opinion, La Cascada Table and Bar is out there to have people enjoy the food they offer and come back for more, which was not hard to do!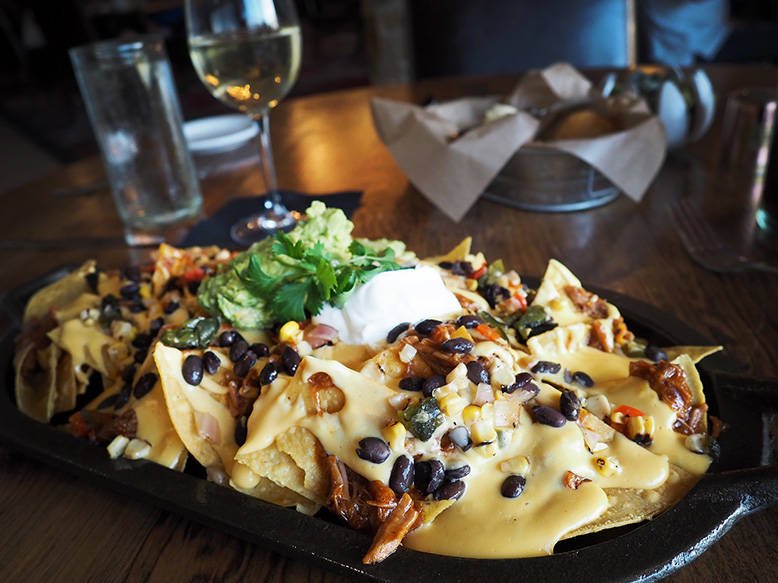 Every meal (except breakfast) is served with a delicious cornbread.
On our first night, I ordered the Blackened Texas Redfish, which I really enjoyed! I normally wouldn't eat a fish meal other than tilapia or salmon but this dish was delicious.
My fiancé opted for the T Hanger Steak served with chipotle and chimichuri.
On our second night, I had the half rack rib but it was too huge for me. I still enjoyed whatever portion I was able to eat though. It was served with coleslaw and fries.
The dessert! Need I say more? I must say this…if you can't eat anything else when you visit Tapatio Springs, you MUST at least have this if you want to experience dessert heaven!
Tapatio Springs offers a buffet breakfast and regular one off their menu. We opted for the buffet one. Although I am not a huge eater, I still like having fruits and sweets as well as bacon, sausage, and egg as options! The best part? The breakfast buffet is only $14! Unlike other resorts that will charge $20 and above just for breakfast.
Meet Chef Scott Cohen and his kitchen partners at Tapatio Springs!
The Accommodation


Our room was right in front of the adult pool and across the spa. I must be honest though that I wasn't totally impressed with the room, as much as I am with the food and service at La Cascada Table and Bar and the overall beauty of the resort. It was okay in my opinion and can somehow use some updating as well.
I personally prefer coming back to a nice room after a long day of exploring and doing activities. Overall, the room is decent and the bed and pillows are comfy and plush.
But I totally appreciate the welcome snacks and the card! I always appreciate and enjoy wine and snacks and a sweet welcome/thank you note.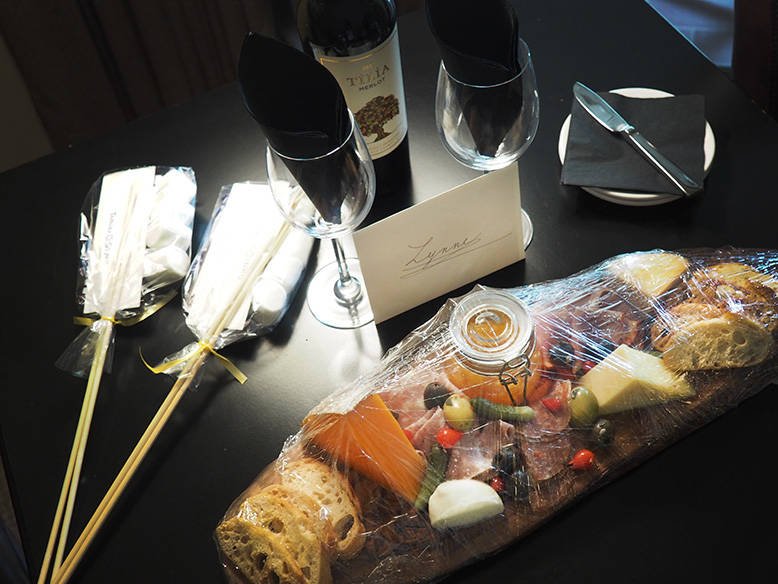 The Activities

There are so many things to do at Tapatio Springs! Wish we had more time but the little that we had, here's what we're able to do…

1. Tee Time

What's a stay at Tapatio Springs without some tee time? After all, this is what they had spent $2 million renovations for so you must take advantage of this beautiful 18-hole sought-after golf course in the hill country!
Although I didn't play golf, my fiancé and friends had a blast. They must have spent a couple of hours while I was driving around in my golf cart enjoying the beautiful sceneries.
They do offer equipment rentals so no need to worry about having them with you or the need to purchase them for your trip.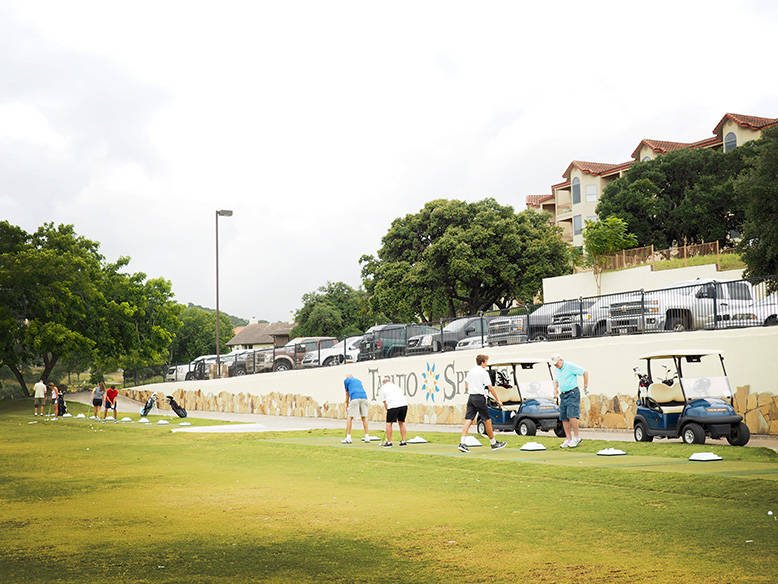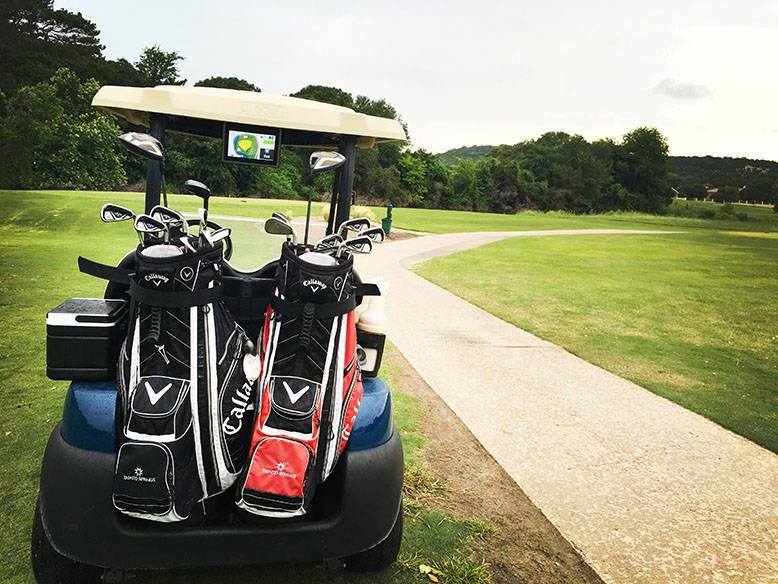 2. Listen to Live Music

La Cascada Table and Bar offers live music on certain nights. They have an outdoor area that is great for hanging out with friends over bites and cocktails.
3. Trail Rides

A few minutes away from the resort is Stricker Trail Rides. My last horse ride was probably when I was about 10 years old. I was super excited about this ride but was pretty nervous as well.
Thankfully, the owner put me on Digger. He's 22 years old and won 4 races. He was pretty chill but it took us a bit to get used to each other. I guess, at first, he was probably thinking I am a typical woman…hard to understand! But I didn't know how to communicate with him as well, no matter how much I tried at first. Eventually, we got along. He never really got mad at me and all was well in the end! I had a good ride…even though I lost my camera lens cover in the trail. Blah.
Stricker Trail Rides offers 1 hour of trail ride for $45 and 2 hours for $75. If you've never ridden a horse before, this is a great experience and I highly recommend it! It is a guided tour so don't feel like you will be left on your own with the horse. The owner will also give you instructions on how to direct the horse and will put you on a laid-back one if he sees you're a bit nervous.
The greatest comfort for me was the prayer before the trail ride. The owner lead us in prayer so that the horses will behave and that the ride will be a pleasant one.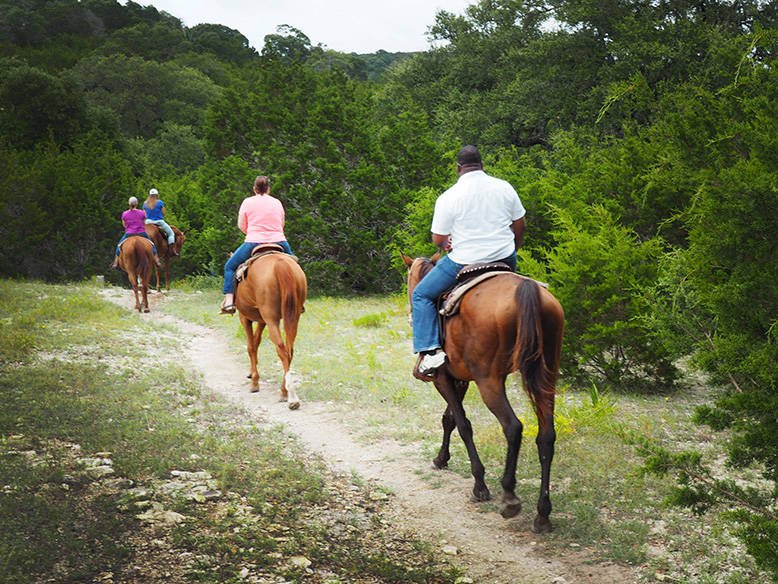 4. Pure Sol Spa

Going on a vacation and leaving without going to a spa is insanity. I have to admit that I had been insane a couple of times or so before! But I wasn't about to make that mistake again so when I heard that they have a spa there, I just had to go. Fortunately, Pure Sol Spa was just right across our room so I had no excuse. It's not like I will find one not to go anyways.
Massages are always relaxing and I normally go for a deep tissue massage. There's something about that painful but great feeling that it gives you. Anything less than the deep tissue massage makes me feel like I'm just being tickled.
Other than massages and other spa services, Pure Sol Spa offers Salt Cave Treatment. When I heard about the Salt Cave, my interest got peaked so my fiancé and I went for it after our deep tissue massage!
The Salt Cave is a room full of 12-40 tons of salt! Staying there for about 30 minutes supposedly helps your overall health and corrects a bunch of ailments.
My fiancé and I were in there for about 35 minutes I believe and although the room was freezing for me (as I am normally cold below in any temperature below 79 anyways), the experience and atmosphere were relaxing.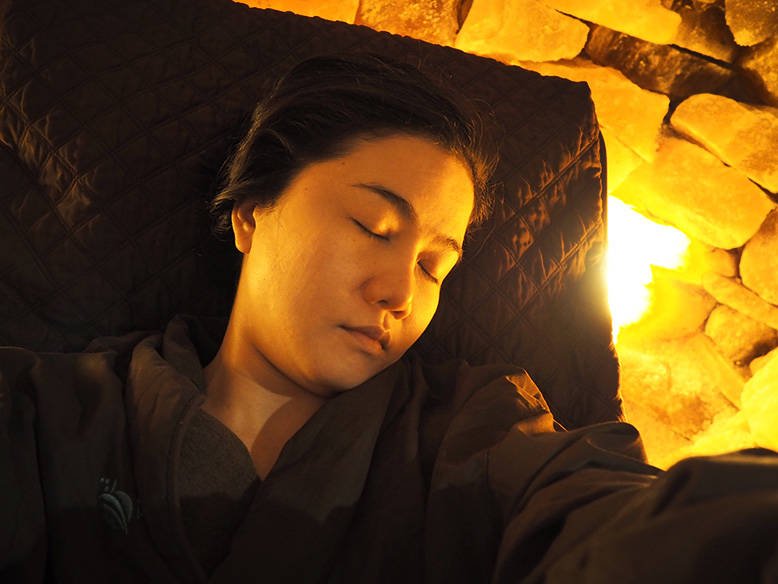 5. Bonfire

There are a few bonfire spots throughout the resort. A great activity for families and friends at night, especially during fall and winter!
5. Wildlife Sightings

If you love animals, you will enjoy the sightings of wildlife throughout the resort and surrounding areas. We came across this herd of deer on our way to Stricker Trail Ride and it was truly a sight to behold! Perhaps for someone like me who lives in the city, this was as close as I could get to some Bambi's!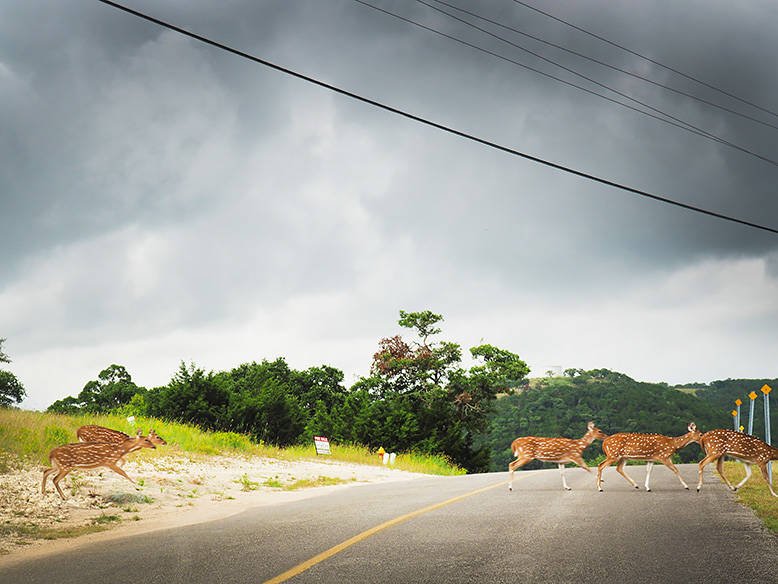 …………………………………………………………………………………………………………………………………………….
Disclaimer: I was given a complimentary stay at Tapatio Springs and Resort to facilitate this experience write-up. The opinions expressed herein are mine and are not indicative of the opinions or positions of Tapatio Springs and Resort.