Even though San Antonio is only about 3 hours away from Houston, it's been a little while since I had a visit. I think the last time I went there was when some relatives from Miami came to visit and my grandma was still alive and pretty strong. I've really only been there three times or so and the last time I went, we never really stayed overnight. We drove back to Houston in the evening.
Well, life has been a little more hectic lately and I've been feeling the need to get away every now and then. Sometimes, going out of your familiar zone does a lot to refresh you for another day, another week – even if it's just for a day or two.
So about 4 weeks ago, my boyfriend and I, along with another close friend, decided to drive to San Antonio for the weekend. We stayed at the Hotel Valencia Riverwalk.
I've always loved the historic vibe of San Antonio and always captivated by the beauty of the San Antonio River Walk so you can just imagine the thrill that I had when we stayed in a hotel that's right by it.
Hotel Valencia's location is perfect and most especially the Junior Suite room that we stayed in because it has both a view of the street and portion of the River Walk.
As if the River Walk isn't already a great enough location, Hotel Valencia is also surrounded with so many historic architectures as well as tourist attractions and restaurants. Almost everything is just a walking distance.
Its external architecture has a "Spanish" vibe to it but surprisingly, the hotel's interior decor, including the suite that we stayed in is chic and modern.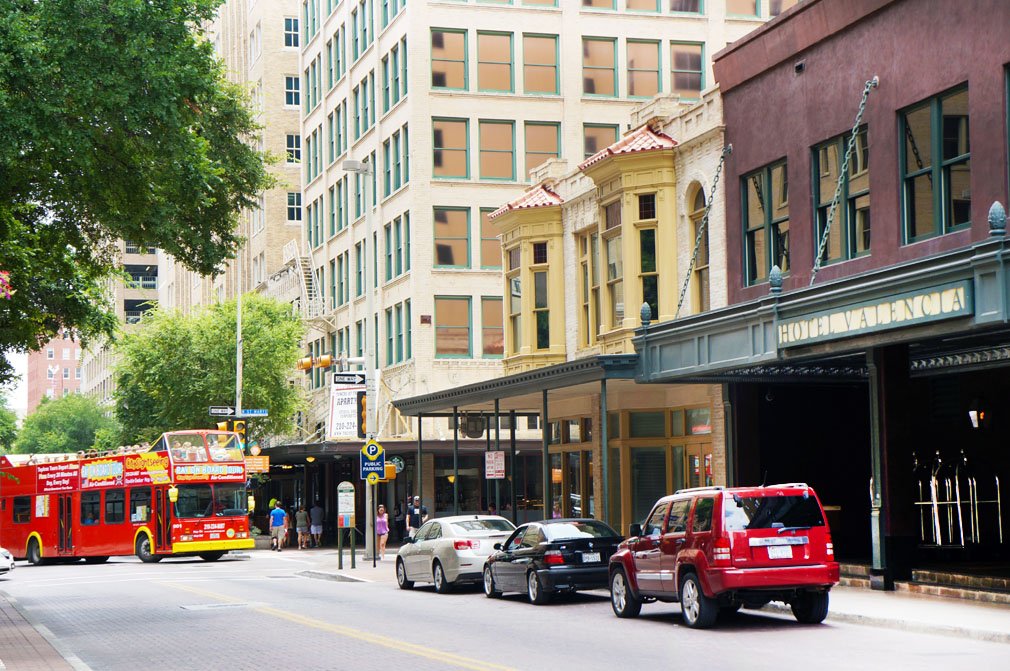 This is the side of the building that is facing the Riverwalk and has stairs leading to it.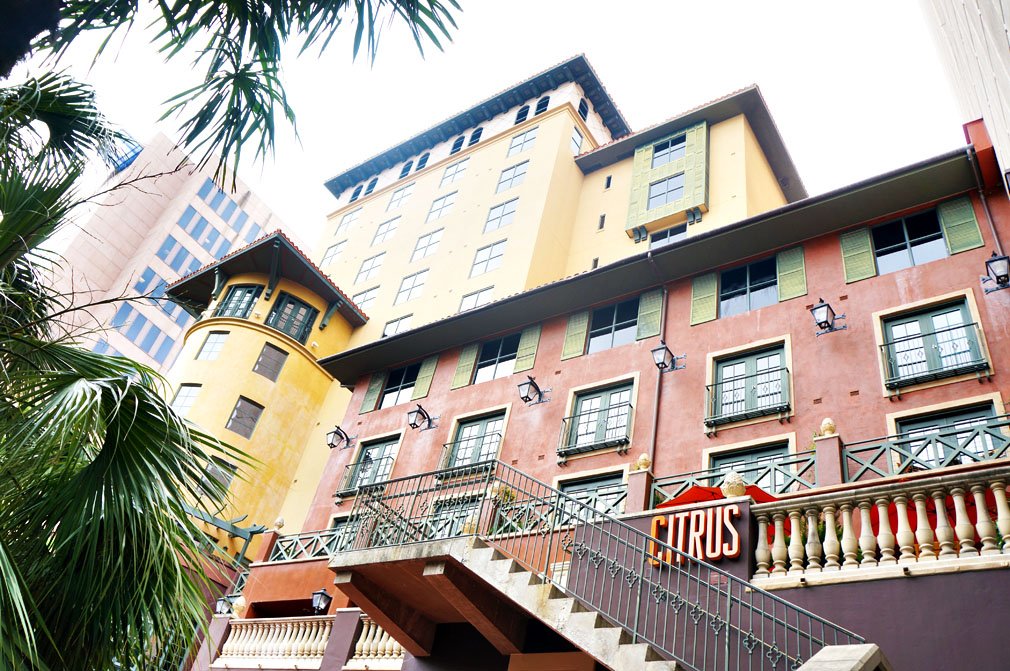 Unlike other hotels where a front desk in the lobby is kind of expected, Hotel Valencia set itself a part by bringing the front desk on the second floor. Guests are privileged to walk through a "red carpet" entrance after being greeted by some of the friendlist valet parking attendants I have ever encountered. I must admit that this semi-lobby though doesn't fancy me too much because of what seemed as an unfinished wall. I didn't necessarily think that it fits the rest of the hotel's aesthetics.
However, the second floor lobby is more on point! The more contemporary furnitures blended seamlessly and make you seem to forget the historic feel it originally gives you when you walk in the building. There's plenty of seating areas which are all in between the VBar and the Citrus Restaurant.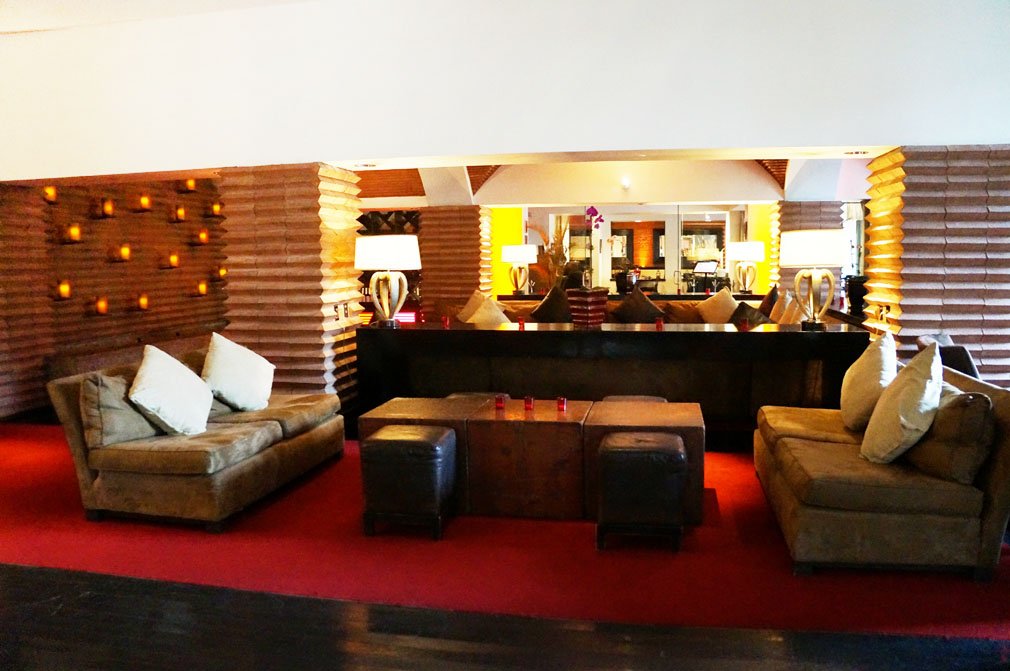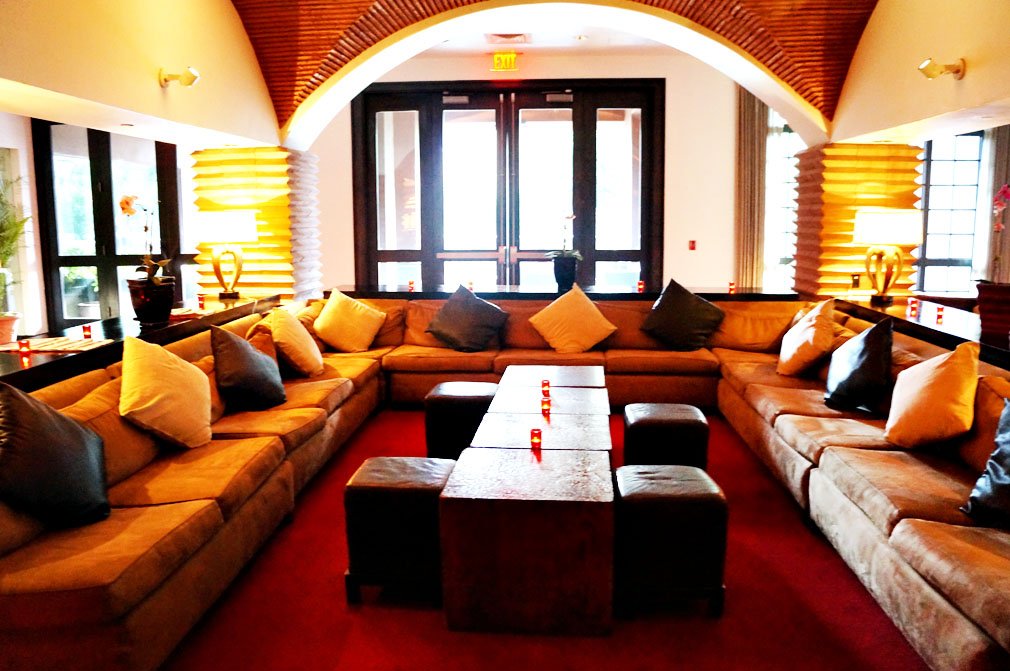 I just had to take a photo of the ladies' restroom in the lobby. The faded "golden" mirrors, along with the gold faucets and the rolled towellettes in the basket to dry off your hands captured my attention. I honestly love the idea of using towellettes versus paper towels because it keeps the bathroom clean. I guess you can expect such luxury from a luxurious boutique hotel such as Hotel Valencia.
As I mentioned above, we stayed in a Junior Suite with a king-size bed and a seating area which is pretty neat. The bed was so plush that my friend and I couldn't get enough of it. I really liked how the whole suite was set-up. It's not necessarily an open space, unlike the other suites you will normally find. Again, I think Hotel Valencia managed to set itself apart here once again. There's a divider between the sleeping and the seating area.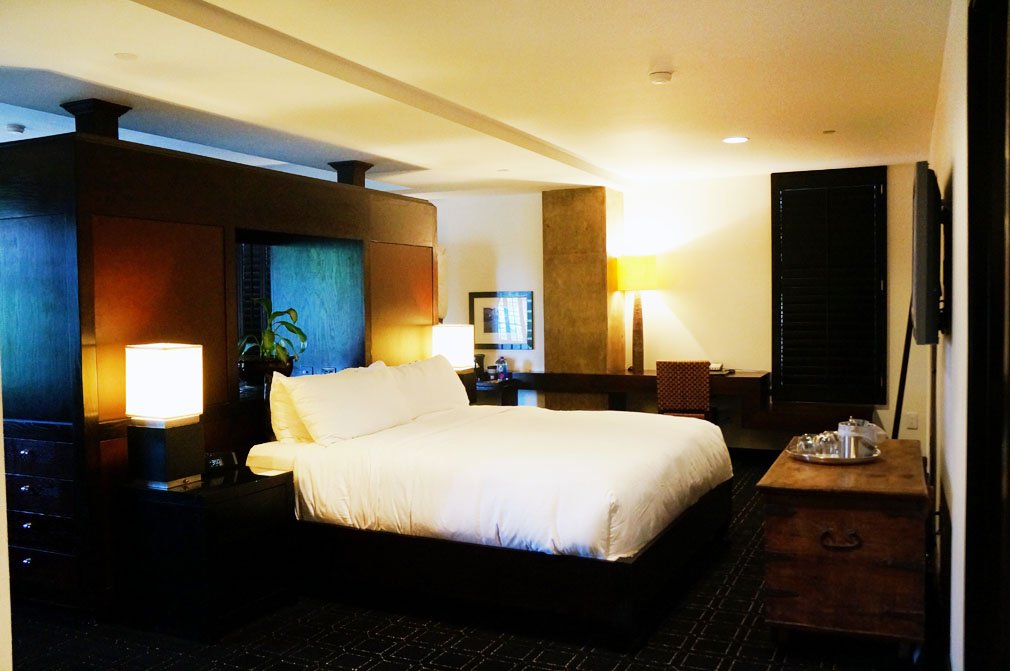 There's an opening in the middle of the divider where you can pretty much see the televison on the other side of the room but there's also a television on the seating area. Since there's three of us, they provided us with a pull-out bed. Be sure to ask if there's an extra charge for it if you decide to ask for one.
And what's a fashion blogger to do when she sees a mirror? Yup take a photo! I love this life-size mirror. You don't normally find a life-size mirror in hotels so this this really a plus, especially for us women!
And here's the opposite side of the room with the seating area. This place was haven for us, especially on the second day when it was too hot and we're too tired to even do anything outside. For the most part of the day, we just chilled in the room. When you're staying in a suite at Hotel Valencia, you will hardly want to go out!
The seating area in our suite has a view of both the street and a portion of the Riverwalk so it's pretty amazing. The windows have plantation blinds and has chairs enough for eight people!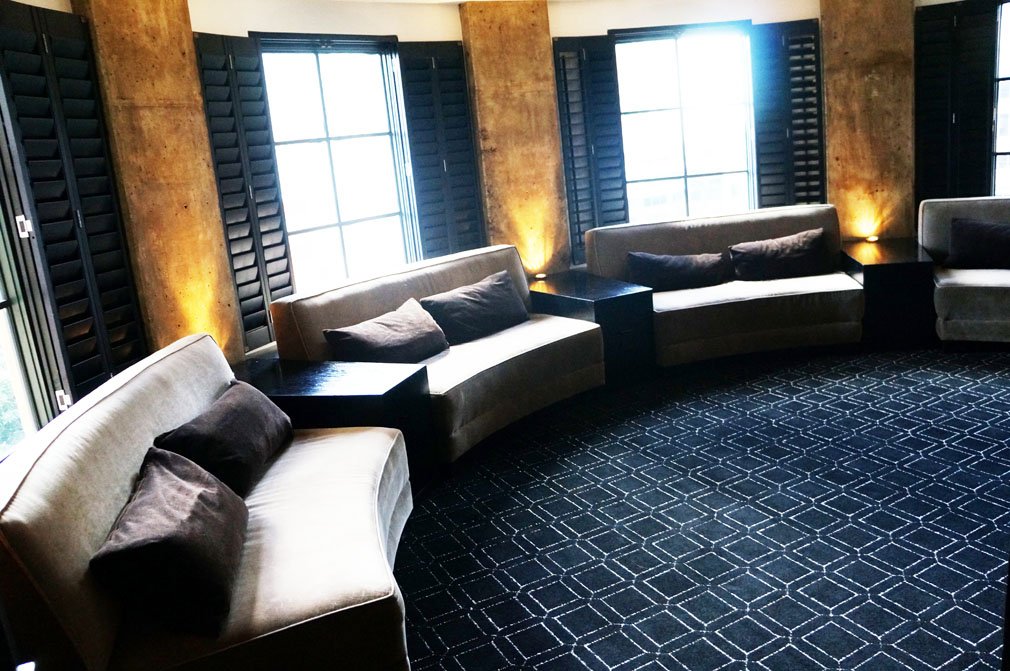 Here's yours truly in my robe, just chilling. I guess when there's too much going on during the week, being able to do absolutely nothing for a day is a luxury! Thankfully, our stay at the Hotel Valencia was so amazing, I couldn't complain of anything!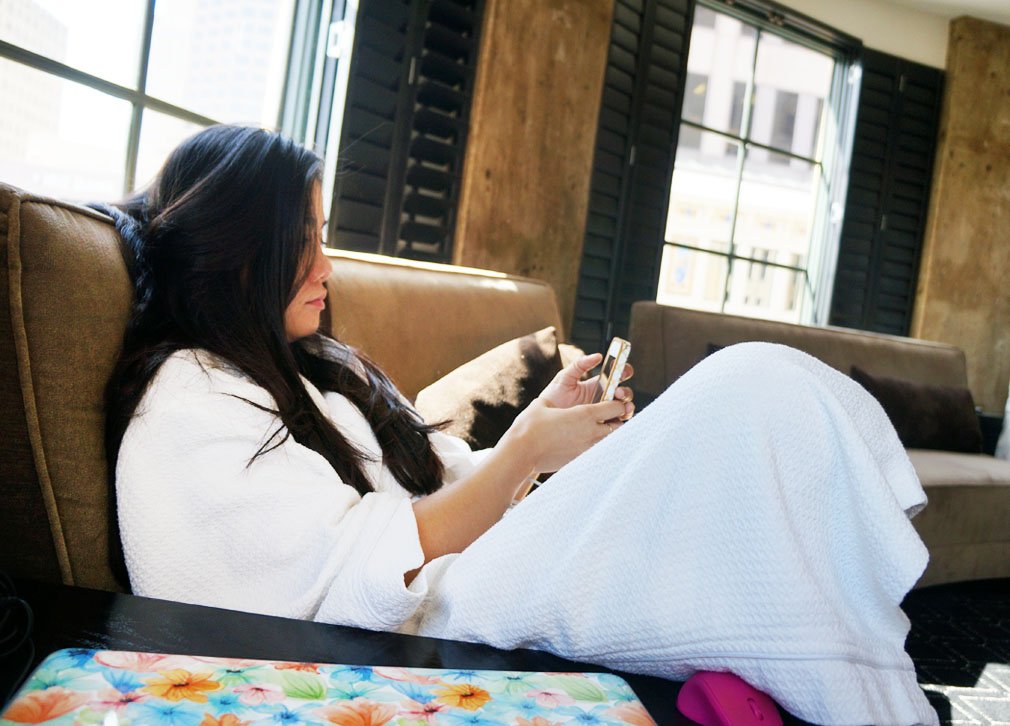 Y'all know I normally take a photo of the bathroom when I go on a staycation. It's not as fancy as the one in the lobby but it's sleek and modern to match the rest of the suite's aesthetics.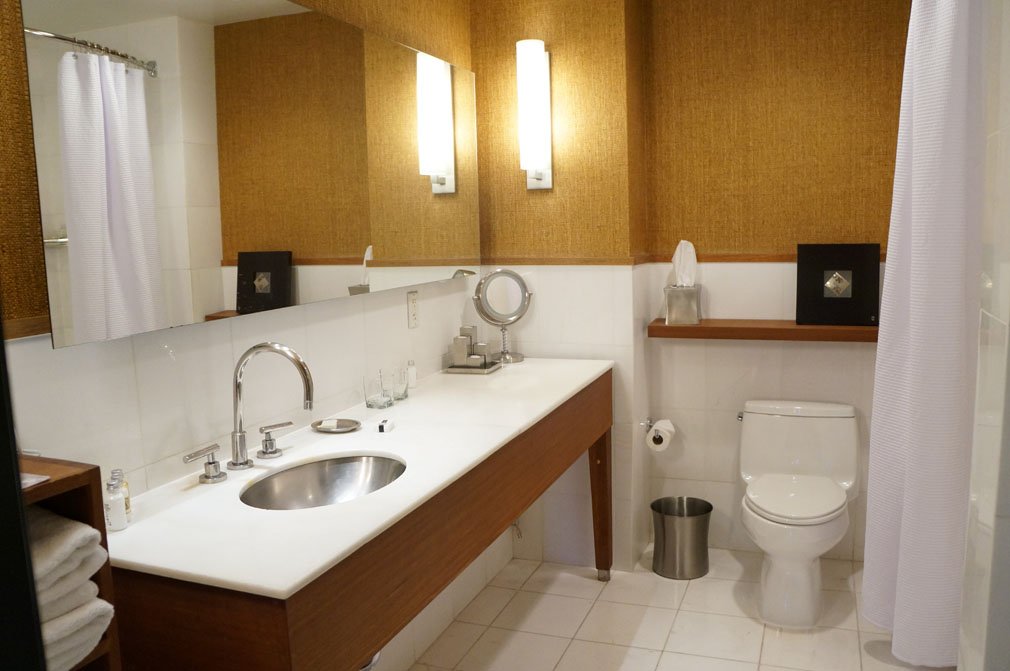 Hotel Valencia has an in-house restaurant called Citrus and there's a bar opposite of it which is called the VBar. We never really got to try the VBar but we had a breakfast buffet at the Citrus the following day. I'm not sure how much the cost was per person since it was the boyfriend that took care of the check, however, you can check their menu here and get an idea of what they serve.
I especially love the patio portion overlooking the River Walk. Here's the part of the building that has a staircase leading to the River Walk and there's a few seating areas to just chill. If you're following me on Instagram, you've probably seen this photo and this was where it was taken.
Although we didn't have these food for breakfast or lunch, I saw it while I was passing by and couldn't help myself but take a photo!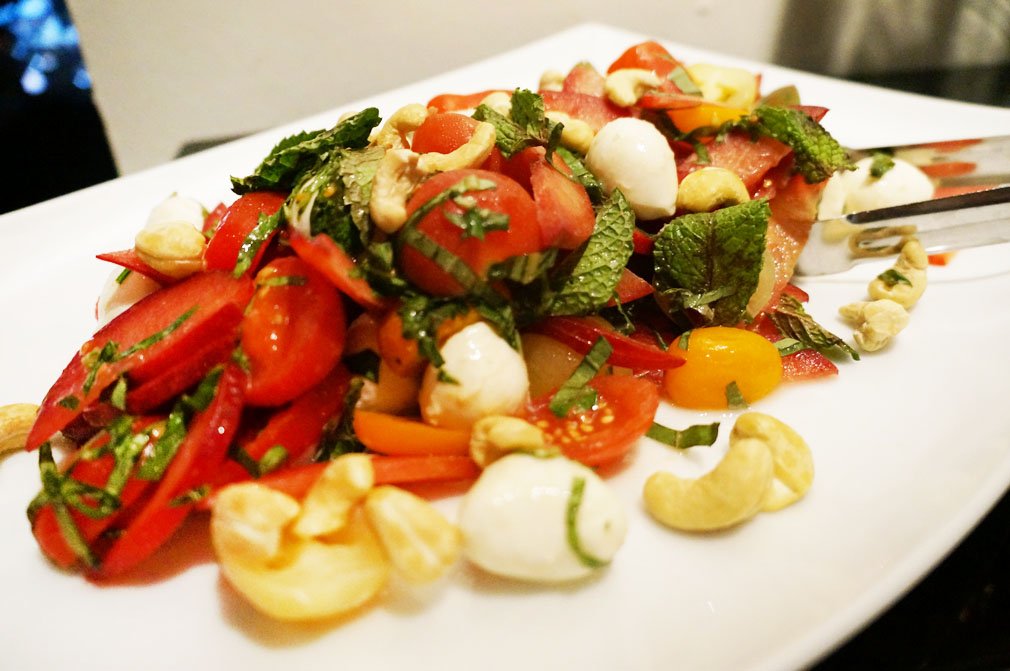 I'm usually not a big buffet eater but I still enjoyed Citrus' breakfast buffet. I honestly don't remember everything that they offered in the buffet but I did have some eggs, bacon, sausage and fruits. The juice and coffee of course were bottomless!
On the third floor of the building was a totally unexpected Courtyard. Some of the rooms in the hotel had a view of it. I admired and enjoyed the old "hacienda" feeling it gives. I stayed there for a good 10-15 minutes and it was so serene. It's such a wonderful place just to regain your inner peace and quietness.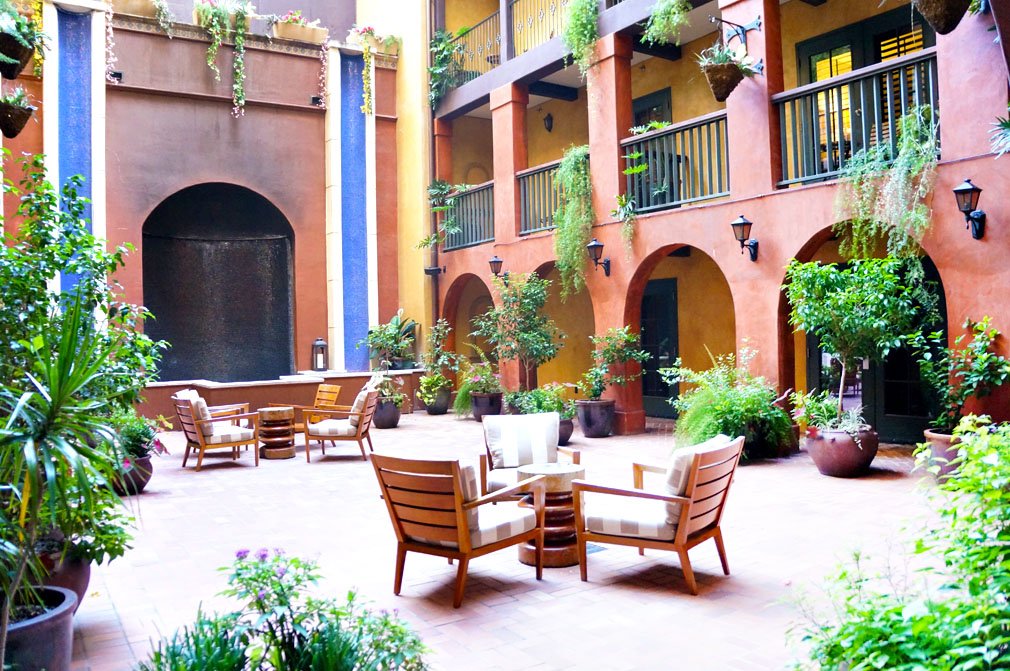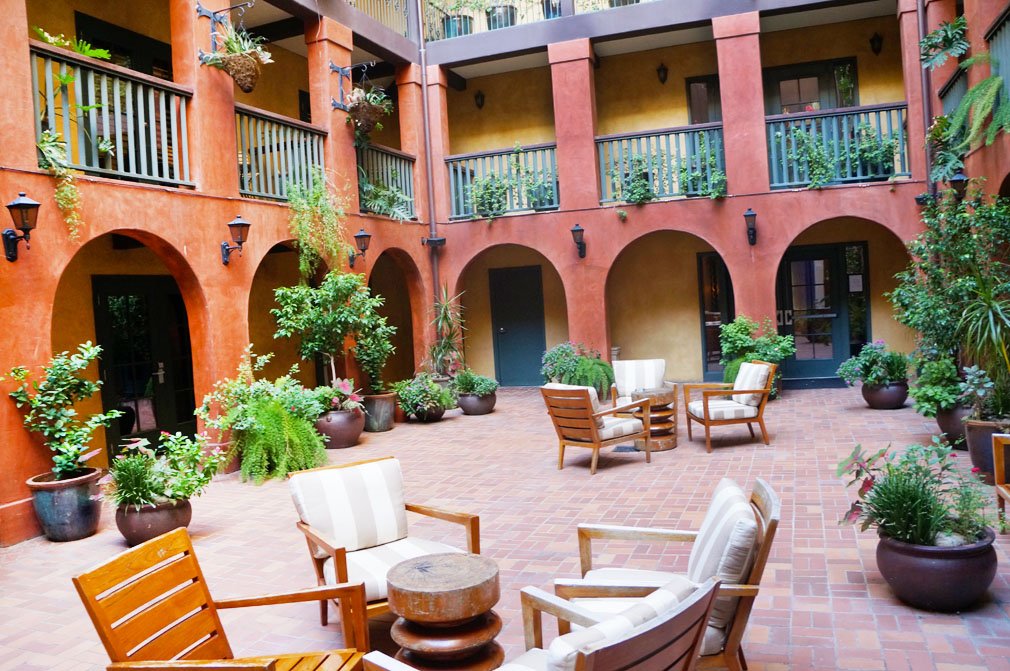 Here are the little things I found around the room.
I found this weather forecast card on our first night. Thought it's a neat touch to let the guest know what the weather will be like the following day. Keep it up Hotel Valencia Riverwalk! I've never really seen this in any of the other hotels I've stayed in.
And because we knew what the weather was going to be like the following day, our trip in San Antonio wouldn't be complete without a tour of the Riverwalk! There's plenty of things to do in the area and the Riverwalk alone has tons of shops, restaurants, and tourist attractions to explore.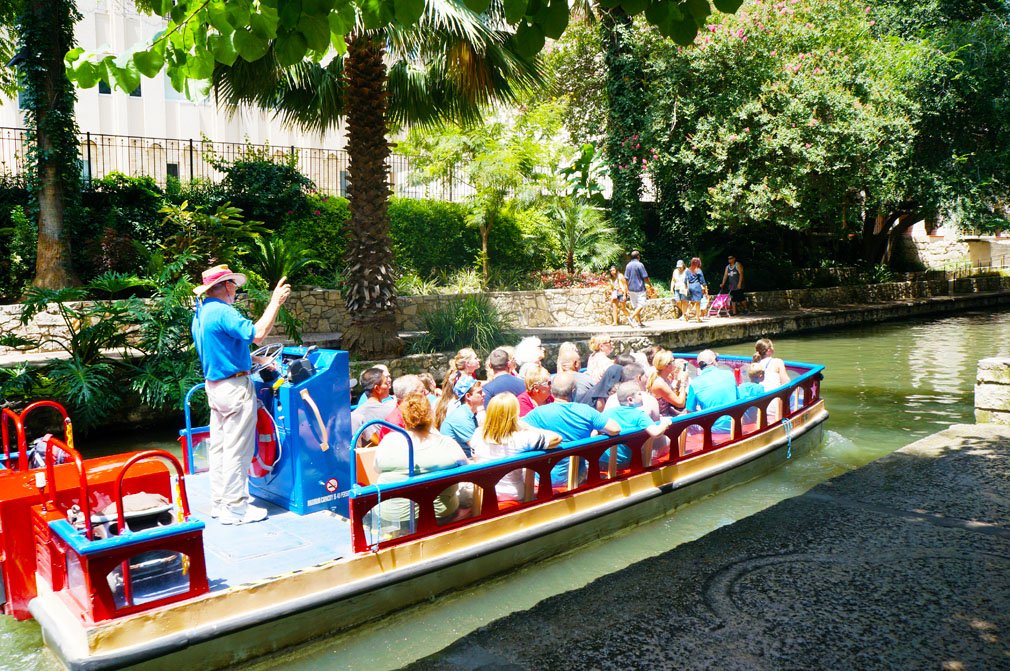 If you're ever going to visit San Antonio Texas, I would suggest saving more money to stay at a boutique hotel versus a regular hotel because boutique hotels tend to offer a different atmosphere. I've never really tried any other boutique hotels or other hotels by the Riverwalk other than the Hotel Valencia Riverwalk but based on my personal experience, I highly recommend them. The staff is friendly and like I said, the atmosphere is pretty luxurious without paying the real luxury price! I'd definitely go back and stay at Hotel Valencia anytime. If you'd like to find out more about them, visit www.hotelvalencia-riverwalk.com.
…………………………………………………………………………………………………………………………………………….
Disclaimer: I was given a complimentary stay at the Hotel Valencia Riverwalk to facilitate this experience write-up. The opinions expressed herein are mine and are not indicative of the opinions or positions of Hotel Valencia Riverwalk