Tobi Pleated Dress (See more at Tobi: Dresses, Crop Tops, Rompers, Bodycon Dresses, Maxi Dresses, Party Dresses, Jumpsuits, Skirts, Sequin Dresses, Cardigans, Bodysuits, Midi Dresses, Cocktail Dresses, Prom Dresses) | JustFab Lace Up Sandals (Sold out but similar here, here, and here) | AMI Clubwear Clutch Bag (Sold out but similar here, here, here, and here) | Similar Earrings Here | Happiness Boutique Necklace | Kendra Scott Bracelet (All c/o)
. . . . . . . . . . . . . . . . . . . . . . . . . . . . . . . . . . . . . . . . . . . . . . . . . . . . . . . . . . . . . . . . . . . . . . . . . .
In case you haven't noticed, I seem to be lovin' blue lately. Don't ask me why because I couldn't tell. I guess it's just one of those "phases" that I go through. I couldn't resist this Tobi blue pleated swing dress. Y'all know how this girl loves dresses so much. I wish there's a party everyday I could go to so I could wear the pretty dresses I have all the time. But I have been dressing up a lot more lately. I realized that life is a party itself and I don't have to wait for a special occasion to look and feel nice. Right, ladies?
In addition to loving blues, I've also noticed that I've been liking those sheer materials a lot, such as this blue pleated dress I recently got from Tobi. I guess I really like how the material flows in a specific style so I'm just drawn to it. The downside is that it's a lot harder to care for. There are some specific instructions for delicate clothes and a few weeks ago, I shared how I take care of those with Tide Pods. If you missed that post, you can read it here.
I don't know about you but sometimes washing clothes with delicate materials can be quite challenging for me. But I found several different articles from Tide.com with some tips on removing different kind of stains, washing different kind of materials, and how to dry them. You can find it here. Those are some really helpful information that saved my life and made doing laundry easier and more fun for me!
It's quite challenging when you have materials like these and all you want to do is dump them in the washer, put detergent, and then leave it. But when you do that, you don't know what's gonna happen with your favorite tops, skirts, or dresses and how they are going to come out. I don't know about you but I wouldn't want to risk it!
So my go-to detergent of choice is the Tide Pods in Spring Meadow Scent. If you're not familiar with them, basically Tide Pods are a 3-in-1 detergent, stain remover, and brightener in a pac as shown below. These are specifically convenient because you don't need fill or measuring cups for your load and they are also great for traveling! All you have to do is put one Tide Pod in one load (2 or more for large loads) in the washer and let it do its work. You can use it in either top or front loading machines as well as both standard and high-efficiency ones. The pac dissolves so you don't have to worry about it later.
Some clothes are definitely investments and I wouldn't want to waste my hard-earned money that I spent on my favorite dresses just because I didn't take good care of it in washing it. I'm sure many of you ladies will agree!
The clothes that I love so much, including this new favorite shown on this post, have to be washed with care. Anytime you have a pretty dress in colors, you would want ot make sure that you wash it as instructed in the care instructions and use a safe detergent. you don't want it coming out of the washer faded or damaged in whatever way, shape or form.
If you, ladies, haven't tried Tide Pods yet, I would suggest checking it out. Like I previously said, my favorite scent is the Spring Meadow just because it leaves your clothes smelling fresh, feminine, and floral. Ha! I'm such a girl. *Wink*
PS: How do you like this Tobi swing dress? By the way, they are currently having a 50% sale. You wouldn't want to miss it!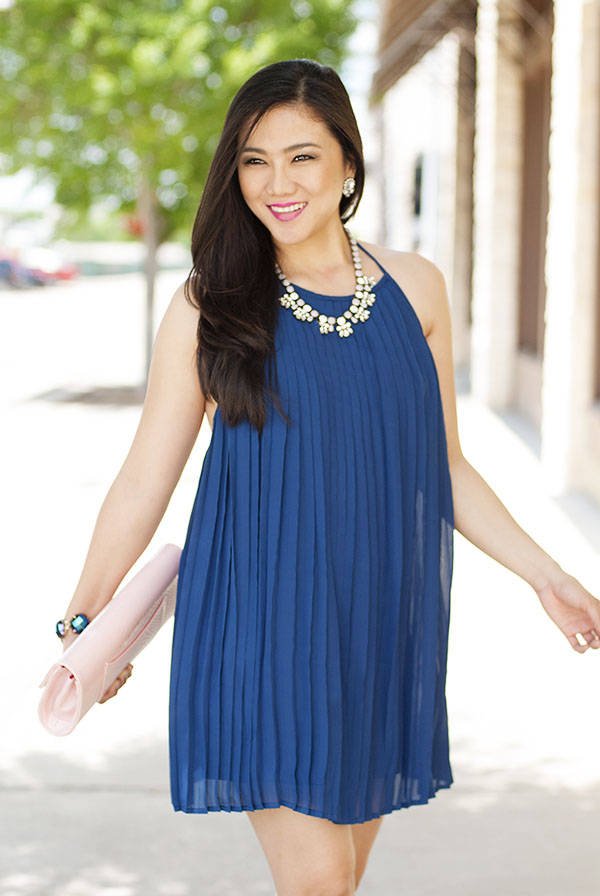 …………………………………………………………………………………………………………………………………………….
Disclaimer: This post is sponsored by Tide Pods. The opinions expressed herein are mine and are not indicative of the opinions or positions of Tide Pods. Thank you for supporting LynneGabriel.com sponsors. They make my blog possible! #TideChic