What better way to start off 2012 than to be the lucky winner of this Adolfo Sanchez Prin-Glitz Dress?

Made of a black and white sequin in a zebra pattern. This dress is fitted princess cut, find it is knee length, sleeveless, black and white sequin tunic dress with an invisible black zipper. Lined with black polyester.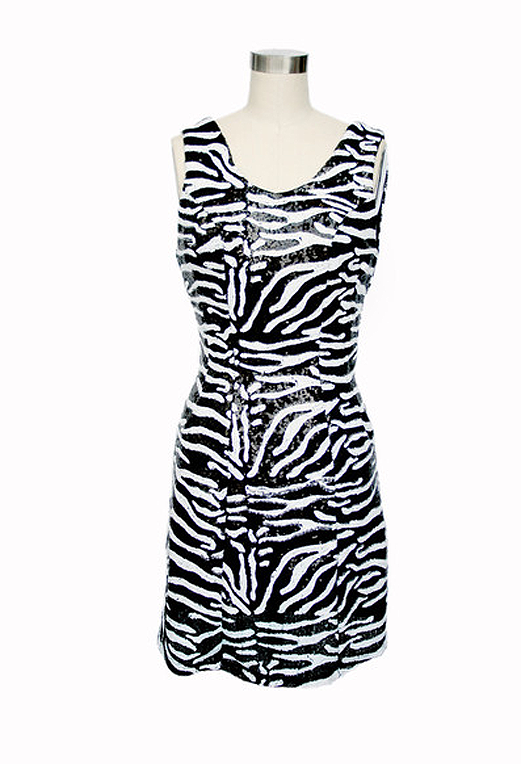 Yup! That's right! The ummmmazzzzing LA fashion designer Adolfo Sanchez is giving away this Prin Glitz dress worth $215! No purchase necessary and the rules only take a few SIMPLE clicks!
1. Follow Adolfo Sanchez designs on Twitter @asanchezfashion.
2. Like Adolfo Sanchez page on Facebook www.facebook.com/AdolfoSanchezFashion with your personal FB account.
3. Post this on Adolfo Sanchez wall: I love the Adolfo Sanchez Prin-Glitz dress.
4. You must already be my Twitter follower @heyitslynneg
5. Like Lynne Gabriel on Facebook www.facebook.com/lynnegabrielstyle
6. Tweet this: I <3 @asanchezdesign Prin-Glitz Dress. #Giveaway @heyitslynneg #fashion blog. http://bit.ly/rTOUKt
7. Fill out the form below to validate your entry. All 6 steps above must be followed entirely.
The contest will run beginning today December 26 till midnight of Friday December 30 and the winner will be announced on January 1, 2012!
DEADLINE EXTENDED TILL JANUARY 6!!!
[formidable id=5]