This shop has been compensated by Collective Bias, Inc. and its advertiser Walmart Family Mobile. All opinions are mine alone. #SummerIsForSavings #CollectiveBias #WFM3
I can't believe that summer just got by so fast! I think in some cities and states, school have already started. But here in Houston, we still have a couple more weeks of summer vacay before school officially starts.
We just had a tax-free weekend and the malls were crazy packed with moms and children alike buying school supplies. If you have kids who are going back to school or if you are going back to school yourself, hope that you're keeping your sanity amidst the craziness and chaos of preparation.
If, on the other hand, you're one of those who have purchased your school supplies weeks ahead of time but would like to squeeze in a little bit more of an R&R…perhaps a quick road trip with your family, here are some tips I would like to share for a stress-free travel.
1. Set A Budget.
Setting a budget for your trip should be a priority, unless you have a huge amount saved up for it months or years ahead of time.
By setting a budget, you relieve yourself of stress not only during your travel but days, weeks, and months after you have taken your vacation. Setting a budget is not necessarily being cheap but it's being smart. You don't want to get in debt after one or two vacation.
Often times, we tend to splurge when on vacation. Of course, that is okay as well. After all, you work hard for the money. However, if you set a certain amount to spend and the priority of ideas you'd like to spend them on, you will learn to be a budget-savvy traveler.
2. Plan Your Trip.
Often times, when traveling, we'd like to be stress-free and just go with the flow. However, not knowing how long the road trip is exactly, when to stop, what to do, where to go, and where to eat can be stressful and time-consuming.
I had gone on road trips several times with the idea of just "winging" it but it turned out to have eaten a lot of our time just researching when we get to the place. Of course, you can always use the concierge at the hotel where you're staying at but again, that takes time away from what you could have already been doing.
Here's what you can do:
Create a road schedule. If you're doing a long drive, plan on how long you're going to drive then plan on when and where you're going to stop. For example: Drive for 4 hours, then stop at a rest stop. Drive for 6 hours, then stop at this particular hotel for an overnight rest, etc. By doing this, you're creating a schedule and will allow you to get to your destination on time. If it's not much of a drive, say 4 hours total, you can still plan on where you're going to stop.
Create an itinerary. In our most recent road trip to Austin, I prepared an itinerary for my husband and I. This was the first time that I've ever created one for a road trip. Being able to know where to go and when created a travel structure that allowed us to make the most out of our road trip, be stress-free, and have more fun. Of course, you're always welcome to divert a little bit if a place or two don't work out. But sticking as close to the plan as possible is ideal.There's a lot of apps that you can use to plan your trip. Some of my favorites are Yelp and Trip Advisor.
3. Pack-Up Some Snacks And Drinks.
I don't know about you but I do get a massive headache and I tend to be easily irritated when I'm hungry. When going out of the house and I know I'm going to be doing a lot of errands, I normally have a pack of bite-size chocolates in my purse that I can nibble on when I'm not able to get a full meal immediately.
My husband already knows to bring at least a snack or two for me when we're traveling. This avoids an ugly situation during the trip, ha!
If you have kids and you've traveled before, I'm sure you already know this. But even if you're traveling with adults, those snacks and drinks come in handy not only during the actual road trip but also during your downtimes. Hotel snack and drink bars in your room can be very expensive. My husband and I avoid touching them at all cost but I remember getting charged by accident for a couple of Snickers and a Sprite for $31!
Purchasing those snacks and drinks at a tourist city grocery or convenient store can also get expensive. So better purchase them from your local Walmart and take them with you.
4. Assign Drivers.
If you're going with a group of friends and going on a long road trip, assign drivers and put them on a schedule. By doing so, you make sure that each of you is rested and won't be falling asleep behind the wheel, ensuring the safety of the passengers in your vehicle.
If you're traveling with kids and the driving is just between yourself and your spouse, be sure to switch every now and then. My husband and I don't do very well in long drive. By that, I mean 5 hours of driving is tiresome for us. So we switch every now and then.
5. Entertain Yourselves.
Last but not the least, entertain yourselves! Road trips are fun for the first hour or so. But then everyone tends to get bored afterwards.
And this is where the $49.88 PLUS Plan from Walmart Family Mobile, powered by T-Mobile, can come in handy. It comes with Unlimited Talk, Text, & Data which includes up to 15GB of 4G LTE† then 2G*. It has a nationwide coverage on T-Mobile's 4G LTE† network.
You can pick a phone and pick a plan of your choice and since there are no contracts, you can always switch to another plan and still keep your phone. No activation fees, no late fees.
You can surf the web, check your emails, text, send photos while you're on your road trip, without worrying about data overage charges. Remember the setting the budget part above? With the $49.88 PLUS Plan from Walmart Family Mobile, you're being a budget savvy traveler!
Oh in addition, if you're on the $49.88 PLUS Plan, you will receive a free VUDU◊ movie rental credit valued at $7.00 each time you renew your service.
This plan is a great way to keep yourself entertained during your road trip!
It's easy to get your own Walmart Family Mobile: Just go to www.myfamilymobilehub.com or visit your local Walmart store to get started.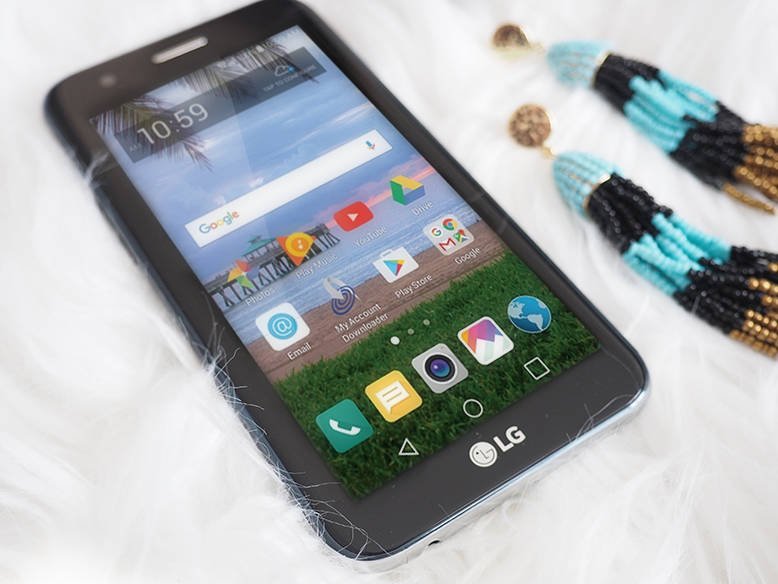 *Please always refer to the latest terms and conditions at myfamilymobile.com.
†To get 4G LTE speed, you must have a 4G LTE capable device and 4G LTE SIM Card. Actual availability, coverage and speed may vary. LTE is a trademark of ETSI.
◊Limited time offer. Available for lines active with the PLUS $49.88 plan only. VUDU enabled device and account required for digital viewing. Customers must be 18 years or older to open a VUDU account. Movie rental only available in the USA. Free movie rental provided in the form of a movie rental code to the value of a $7.00 VUDU credit. Movie rental code allows for selection from available movies for rent. May not be readily redeemable on all new releases. Code will be delivered within up to 24 hours of the effective account renewal date. Must be used within 30 days of receiving code. Offer is non-transferable. Limit 1 per customer. Additional terms and conditions on VUDU's website: http://www.vudu.com/termsofservice.html
Disclaimer: All prices for phones and plans included in this post are accurate as of the date of posting; however, these prices are subject to change. Please refer to this page or your local Walmart for current pricing.
SaveSaveSaveSave
SaveSave
SaveSave
SaveSave
SaveSave
SaveSave
SaveSave
SaveSaveSaveSave
SaveSave
SaveSave
SaveSaveSaveSaveSaveSave
SaveSave
SaveSave
SaveSave
SaveSave
SaveSave
SaveSave