This shop has been compensated by Collective Bias, Inc. and its advertiser, Walmart Family Mobile. All opinions are mine alone. #DataAndAMovie #CollectiveBias

Summer snuck in on me just like that! It seems that the winter holidays were just yesterday, then spring festivities, and before I knew it, it's summer! Seriously, where did time go? Anybody else feel that way?
Despite the many floodings here in Texas lately, as some of you probably have seen in the news, the heat is still Texas heat, y'all. Nothing like it! It's only the beginning of summer and we're already hitting high 90's. I know that many Texans are heading to the pool and beaches to cool off. But whether you're in Texas or somewhere else, summer is summer and that means that there are days that you will travel and days when you will just chill and get cozy with your family.
That being said, who could use some unlimited text, talk, and data? I know I'm the very first one to raise my hand. Because of the nature of my blogging work and other business, I am constantly on my phone and my monthly bill is getting higher and higher. In addition to that, summer usually requires more fun activities and that includes watching some movies – whether you're on the road with your fam bam or friends or at home cuddling with your man.
I have good news for you: Walmart Family Mobile PLUS offers an unlimited talk, text, data and 10GB 4G LTE. The best part is you will also get a free movie (rental, new release = $7 value) on VUDU every month, per line for $49.88. Can I get a YAY?!
Imagine what kind of entertainment you can with that 10GB 4G LTE? And one free movie every m wi That's pretty neat, right? With Walmart Family Mobile PLUS plan, you don't have to worry about overages and the ridiculous charges that come with it. You're not limited to a certain data you can use. The unlimited talk, text, and data won't limit the way you use your phone anymore. Isn't that wonderful? You're welcome!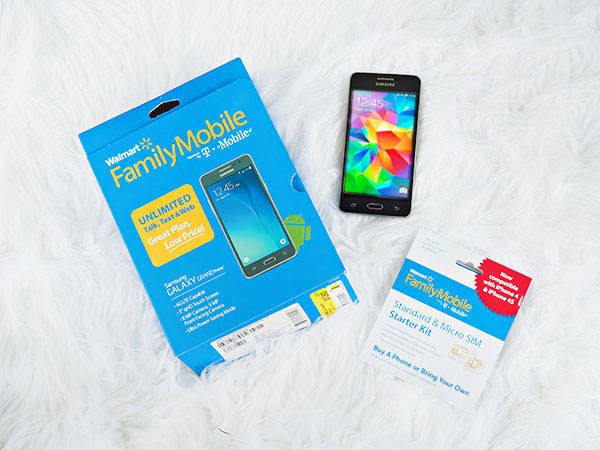 Top 5 Summer Movie Picks

Now that I've told you about Walmart Family Mobile PLUS, thought I'd also share some great movies that you must watch to take advantage of the free movie every month and some more! So here are my picks and ones that I've personally seen…
1. Jurassic World

I'm not necessarily a sci-fi-thriller movie kind of gal but Jurassic World is a great movie for the whole family. If you haven't seen it yet, then let this be one of your summer movies. If you've already seen it, you know that it's definitely worth watching again! Those genetically engineered dinosaurs, especially the Indominus Rex, had my behind raised up from my seat the whole time.
2. The Revenant

Oh, hello Leo DiCaprio! And of course, this was the movie that earned him his very first Oscar trophy. He truly was deserving. This movie is intense. Real intense. I don't know how his character was able to survive the life-threatening injuries he sustained from the mama bear attack but there's a lesson of sheer determination and perseverance we can all learn here. Just be sure to have a nice cold drink ready to calm your nerves down every now and then during the movie.
3. Up

I'm not a hopeless romantic person but this movie just warms my heart…or anybody's heart for that matter. I just love how this movie shows what a true love is.
4. Star Wars

Star Wars…need I say more? Even if you're not a huge Star Wars fan, every Star Wars movie is still worth seeing. Let the force awakens and may the force be with you!
5. Daddy's Home

If you want a good laugh which is healthy for the heart, a comedy or two certainly won't hurt and I recommend Daddy's Home to be one of them. The epic rivalries between the step dad (Will Ferrell) and the real dad (Mark Walhberg) will make you roll laughing on the floor of your living room!
You can totally enjoy all these movies and more on your TV via VUDU.
To help you take advantage of this plan, more data, and a free movie every month, you will need to purchase one of Walmart Family Mobile Plus' cellphones. I personally got the Samsung Galaxy Grand Prime which is currently on "Rollback" for $129 from $149. If it's your first time using Walmart Family Mobile Plan, you will have to purchase the Starter Kit. You can start on ANY plan today for $19.88!
…………………………………………………………………………………………………………………………………………….
Disclaimer: All prices for phones and plans included in this post are accurate as of the date of posting; however, these prices are subject to change. Please refer to http://cbi.as/3edbv or your local Walmart for current pricing.