Agaci Embroidered Off-Shoulder Top | Agaci Ruffled Chambray Shorts | Agaci Fedora | Tom Ford Sunglasses | Sugarfix by Bauble Bar Earrings | Boardwalk Style Nautical Straw Bag | Marc Fisher Espadrille Wedges
. . . . . . . . . . . . . . . . . . . . . . . . . . . . . . . . . . . . . . . . . . . . . . . . . . . . . . . . . . . . . . . . . . . . . . . . . .
Advance happy Memorial Day to all of you my readers in the States. This is such an important occasion, in commemoration of the men and women, who served our country courageously and selflessly. We salute and honor you!
The other day, I shared a his and hers Memorial Day outfit idea with my husband. If you missed it, click here to check it out. Today is back to solo gig.
Are you ladies familiar with the store Agaci? I just recently discovered it and boy oh boy, I'm a little addicted. Ha! They have the cutest pieces with Forever21 and H&M price points, but in my opinion, with better quality materials.
While I love name brands and designer items, I am often a frugal shopper and find myself gearing more towards buying mid-priced clothing items. Given the nature of what I do, my extreme love for clothes, and the knowledge that clothing trends come and go, I don't necessarily like to spend a ton of money per item. If that makes sense.
So I got this red embroidered off-the shoulder top from the sale rack for $16.99! No shame, no shame at all. Its quality is comparable to something you'd buy at Nordstrom. Unfortunately, it's sold out online. However, if you have a local Agaci, be sure to check it out and go straight to the sales rack! I also curated a few red tops for you below from Agaci.
The ruffled chambray shorts is such a darling too! Guess how much? Less than $17. You can't beat that. I promise you, the quality is good!
Ladies, I must tell you…budget shopping is the way to go if you want to get some of the trends this summer. Being stylish, doesn't always have to be expensive. Be smart with your money. And stylish too.
I've curated some red cute tops below that's perfect for this weekend and 4th of July!
Check Out Other Red Tops Below: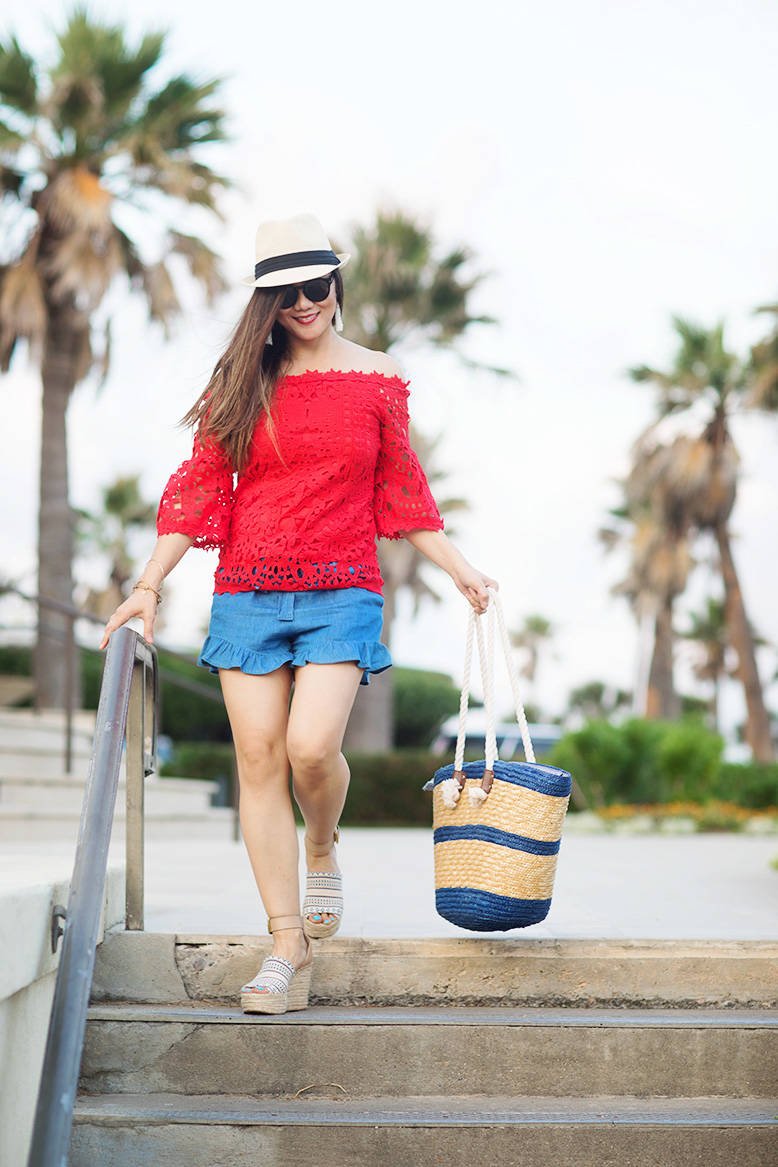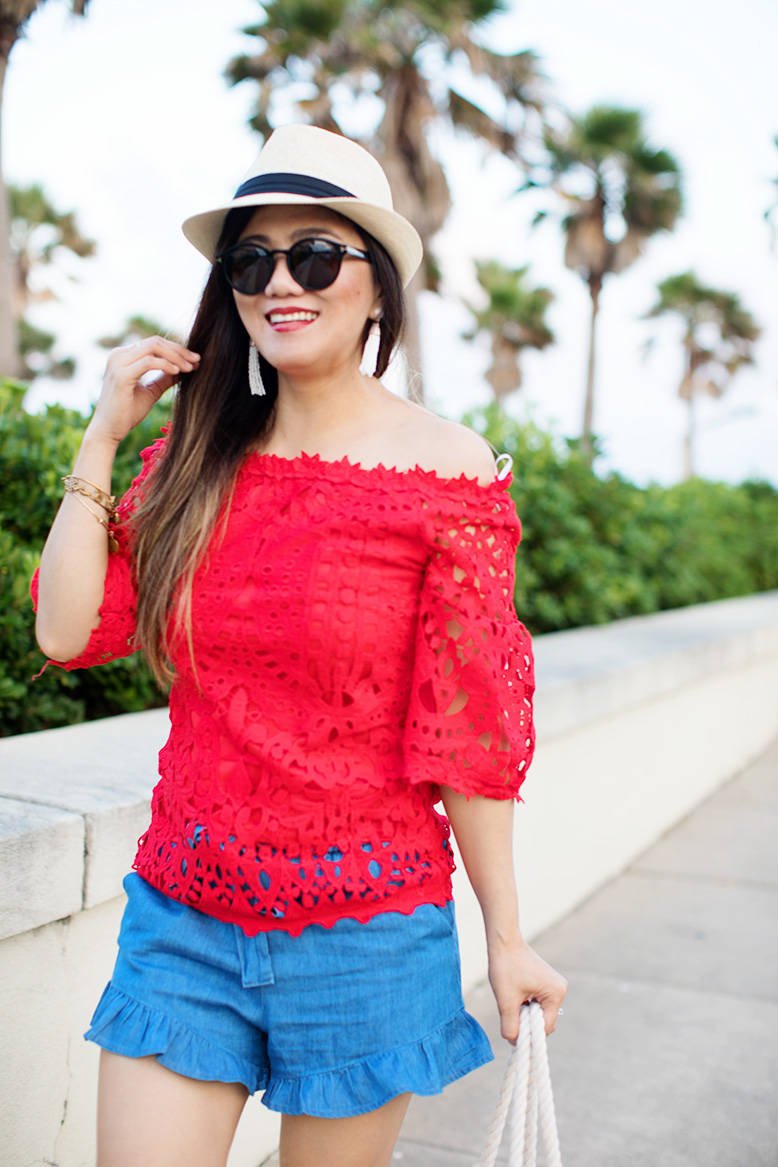 Photography by: Prashant