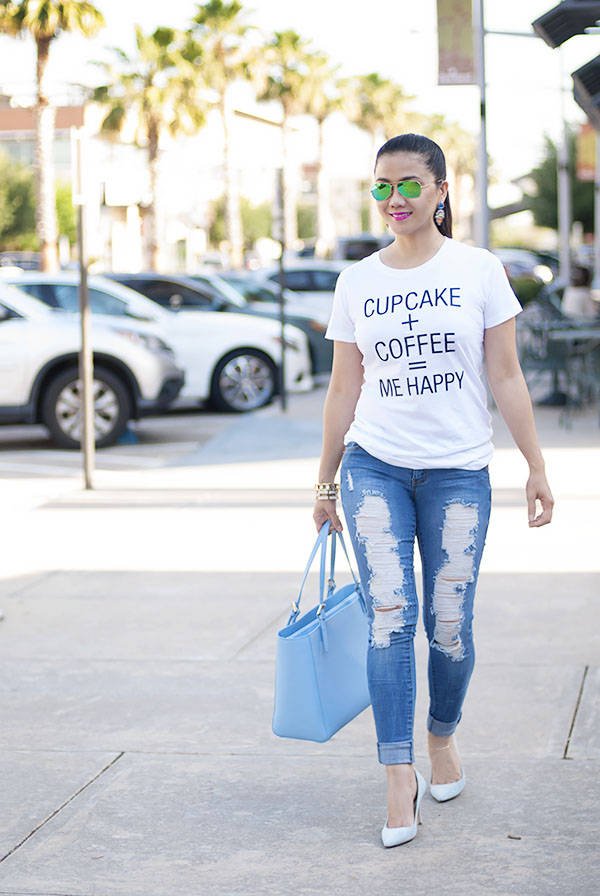 Chic Life T-Shirt | Celebrity Pink Jeans (Similar here, here, here, and here) | Tory Burch Tote Bag (Other similar here, here, and here) | J. Crew Elsie Suede Pumps (Sold out but here's a different style in the same color)(Similar here in other colors) | Sunglasses Shop Raybans (Exact one here) | Benevolent Jewel Earrings (They shut down.) | J.Crew Stretch Bracelet | Chain LInk Bracelet (Similar here and here) (All c/o except bag)
. . . . . . . . . . . . . . . . . . . . . . . . . . . . . . . . . . . . . . . . . . . . . . . . . . . . . . . . . . . . . . . . . . . . . . . . . .

If you've been following me for awhile, you know that in the past couple of years or so, there were a couple of ventures I launched and shared with you. As an adult, at my age, I know that there are some things in life that just don't work out and you learn to accept that and move on. I said that to say that those two ventures didn't work out. One thing I learned though is that just because some things don't work out doesn't mean you have to give up.
That being said…I'm soooo excited to announce that I have launched my new shirt and gift store Chic Life! My goal in this new store is to provide chic, fun, and inspirational messages through t-shirts, tanks, and gift items such as mugs and iPad cases. I did a soft launch a couple of weeks ago but now ready to let the whole world know about it. Check it out and let me know what you think!
Also, I'm doing a couple of giveaways for you all. First, if you go to my store website www.chic-life.com, a small window will pop-up for the giveaway. All you have to do is enter your email address and you'll be entered for a chance to win a $150 store credit. This giveaway will end on April 30 so be sure to enter before it ends!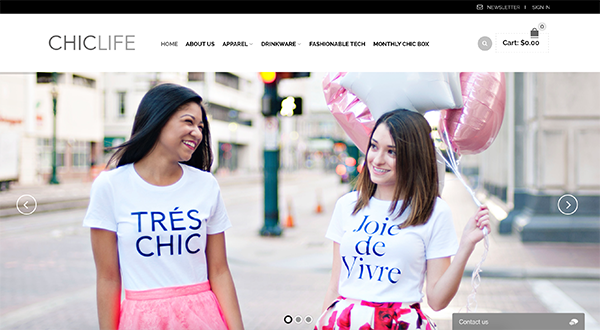 The second one is happening on Instagram. All you have to do is follow @lovemychiclife and @heyitslynneg (That's me! haha). The contest will also end on April 30, so you only have a few days left!

Graphic shirts, even though they're a huge trend right now, will never go out of season or out of style. Everybody and their mothers wear t-shirts and since Mother's Day is coming up, look at the collection and perhaps you'll find something that you like for your mom, your sister who is a mom (or even if she's not!) or your girl friend!