I must admit that I'm not really huge on make-up. I am a girl who can go to the grocery, choir rehearsal, coffee or dinner with friends without make-up. I just dislike how it feels on my face. It doesn't mean though that I never wear them. In fact, I do. As a fashion blogger, I kinda have to wear make-up especially when attending events and doing photo shoots.
I hate the sticky feeling of liquid foundation on my face and on top of that, putting another layer of concealer and powder. It just felt thick and heavy. I guess it depends on the brand I use huh. Well, thankfully, I was given the opportunity to try out Lioele, a korean brand cosmetics that recently opened their pilot store here in Houston and in the US, but they do have an online store as well at www.lioeletexas.com.
The brand's whole concept is inspired by the story of Cinderella, thus their logo includes a carriage. I love the whole theme!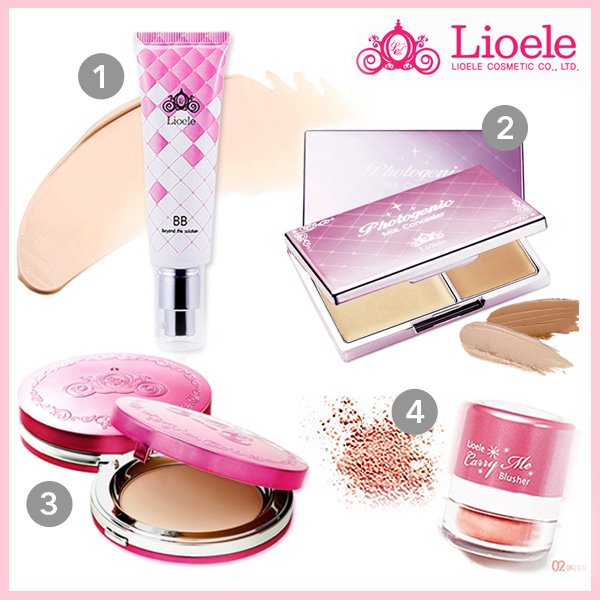 Like I said, I am not an expert when it comes to cosmetics but I do know how it feels when it feels good and right! Ha! So that said, I'm going to attempt to give you a brief overview of each of the product I have been using recently…
1. Lioele Beyond Solution BB Cream
So I've heard of BB Creams before but never really know what it's about until it was explained to me. This Beyond Solution cream from Lioele feels so light on my face. I'm not sure how many of you already use BB creams but this is a refreshing change for me from a very oily studio-finish mousse foundation I use. According to their website, this BB cream has ingredients such as bisaborol, licorice root acid derivatives, allantoin components soothe your skin while jojoba oil, macadamia nut oil, hyaluronic acid derivatives, marine collagen moisturize and keep the skin smooth. Sounds like mostly all natural to me! Compared to other Lioele BB Creams though, this one only has moderate coverage and I found that to be true since I still have to put concealer to cover some of the unwanted freckles on my face.
2. Lioele Mix Concealer
Since I'm a late and light sleeper, I tend to have puffy eyes and dark circles under them, so a concealer is a must for me, especially in my photoshoots. This Lioele Mix Concealer that I got is a two shades-in-one concealer which you can combine for a better coverage. It's just exactly what I need. It covers very well and works well with the Beyond Solution BB Cream.
3. Lioele Compact Powder with Oil Control in Natural Beige
Now if there is one thing that I need to have in my purse even if I am not wearing any make-up at all is a powder. It's a MUST for me to at least freshen up my look. I love this by itself. It looks very natural and it does indeed control the oil as promised. At least for me. Unfortunately, however, it doesn't work well with the Beyond Solution BB Cream. I noticed that it cakes up in my nose area. I still am using it though. Just whenever I am using the BB Cream, I have to use another powder.
4. Lioele Carry Me Blusher in Cutie Peach
My absolute favorite from the Lioele cosmetics I have tried so far is this Blusher. The color I ended up picking, which was Cutie Peach, just suits my complexion so well. I almost look like a doll when I'm wearing it but it's still natural and great for daily wear.  It's easy to apply because it's in a container that already has an applicator.
For the part 2 of my new make-up favorites, I will show you the new products I've been using for my eyes and lips, also from Lioele. For the meantime, be sure to check out www.lioeletexas.com to see what other products they offer.