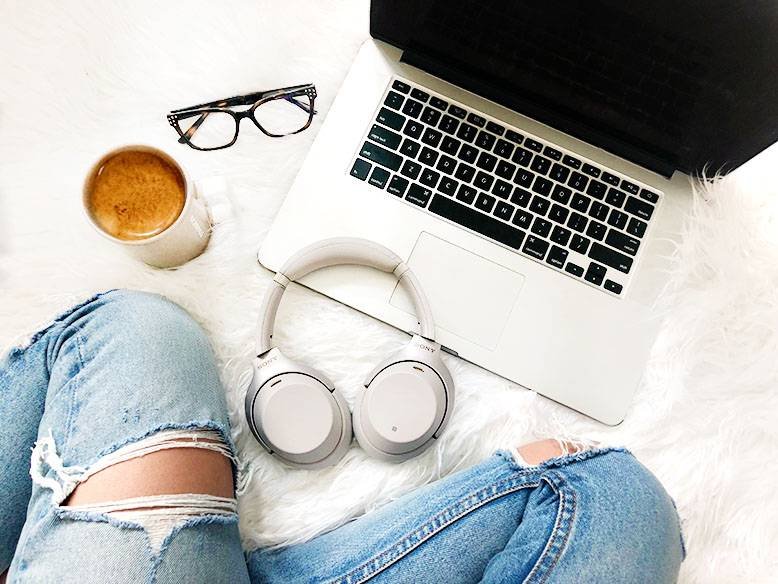 I don't know about you but nothing can be more annoying when you're listening to a music and your headphones or earphones are picking up every single noise in the background – especially when you're trying to study or work at a coffee shop.
In this type of scenario, your best friend would be noise-cancelling headphones, right? But there's just too many out there.  But let me tell you this…they are not at all created equal! So how do you know which one to get?
If you're a frequent online shopper like me, I often read and depend on reviews before I make any purchasing decisions and the Sony WH-1000XM3 Noise Cancelling Headphones caught my attention because it has an average of 4.7 rating and out of 106 reviews, 88 were 5 stars and 13 reviews were 4 stars. Only a very small percentage was anything below that.

Although I consider myself to be tech-savvy, I'm really  not into technical details and what I'm mostly concerned about when purchasing a technological device is what my experience is going to be. After all, I'm investing on something that I normally believe would improve my life or experience in a particular area. Don't we all?
I work from home but often go to a coffee shop to work for a few hours. I tend to do that to be more productive. However, the major con is the noise in such a setting. I listen to a lot of personal development and Christian preachings on YouTube and a lot of times, the noise can be very distracting so I went on a hunt for some noise-canceling headphones and found this amazing Sony WH-1000XM3 Noise Cancelling Headphones.
Like I said, I'm not into the technical details but if you are, check out the specs here. I will say though that Sony WH-1000XM3 Noise Cancelling Headphone does a great job of cancelling noise! And as previously mentioned above, I invest on things that will improve my experience and this is one of the best investments you could ever make if you want to be able to listen to your music noise-and-distraction-free!
Another favorite feature of mine is the ability to listen 30 hours straight with its amazing battery life. Not that I listen 30 hours straight  but knowing that I can use my headphones for a long period of time is wonderful. I often listen for about 8 hours everyday and sometimes more until my husband gets home.
And get this…once its battery gets exhausted, just charge it for about 10 minutes and you will get 5 hours of playback! Truly amazing and highly recommend this product.
Visit www.bestbuy.com for more information or to purchase. By the way, in case you're wondering, it's also available in black!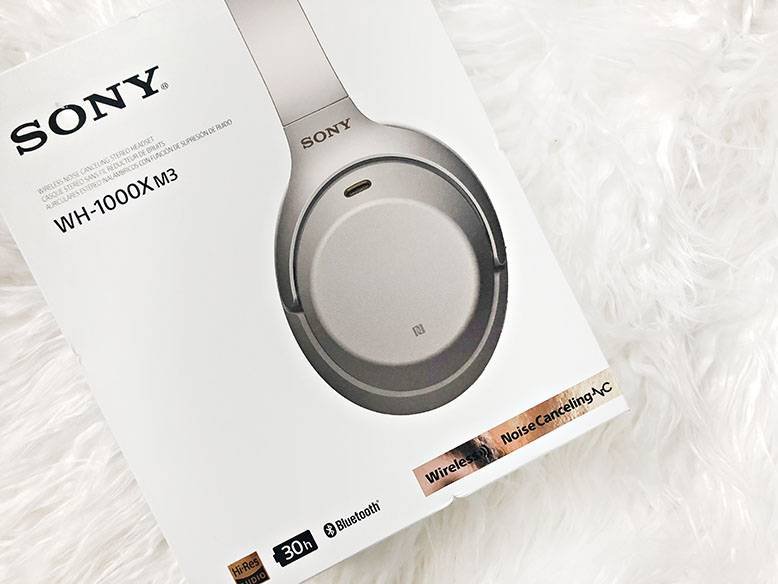 …………………………………………………………………………………………………………………………………………….
Disclaimer: This post is sponsored by Best Buy.  The opinions expressed herein are mine and are not indicative of the opinions or positions of Best Buy. Thank you for supporting LynneGabriel.com sponsors. They make my blog possible!