If you're like me who's always looking for gifts for mom, here are 15 gift items for mom that are under $50 from Amazon.
Mother's Day is just around the corner and it's always better to start ordering your Mother's Day gifts ahead of time instead of waiting the last minute. But these gift ideas are great for any occasion!
Please keep in mind that wonderful gifts don't have to be expensive. Our moms will appreciate anything that we give them.
I'm pretty sure that if it's just a $4 greeting card that you can afford, your mom will still be appreciative of it. BUT I am not saying to be cheap either if you have the budget for it.
My thought in curating this list is presenting gift items that are either functional or creative or both.
Hopefully you will find something that fits your budget and something that you know your mom will make use of or like. For the most part, you can even get 2 or 3 items if you have a $50 budget all together.
My cousin gifted us with a personalized cutting board for our wedding and I absolutely loved it. I must admit I use it as a display in our kitchen because it's too pretty to use for cutting. If your mom loves to cook or loves to decorate, this cutting board will surely put a smile on her face!
2. "Everything is Better in Mom's Kitchen" Apron

Another great gift if your mom loves to cook or bake! If your mom is like my mom who is always in the kitchen, this apron will make such a wonderful gift for her!
Whether your mom is a corporate lady, a business owner, or a stay-at-home mom, this MOM BOSS desk sign is a great gift. We all know that moms are the boss of the house anyways! 

Moms wear more than one hat as they say. They are the Jack of all trades for sure and this Wife Mom Boss shirt reflects just three of the roles they proudly play! 


5. Professional Nail Kit
Who doesn't want their nails to always look pretty? Your mom may be a regular at the salon but nail accidents happen sometimes. This professional nail kit can come to the rescue! Great to keep handy at home or take with her for traveling.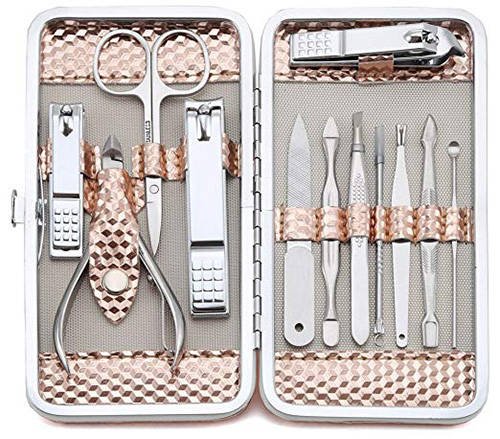 Is your mom into fitness? This fitness tracker is sporty yet feminine. Lots of great features that you would want in a fitness tracker including heart rate monitor, calorie counter step counter, and more! Even if your mom isn't a big health buff, the features are great to monitor her overall health!
Fresh flowers are great! But around Mother's Day and any special occasion, they can get very pricey. Soon they will wither too. Why give mom fresh flowers that she will soon have to throw away? This 24K rose gold rose will last throughout her lifetime! It will grace her bedroom or living room.
Oh the beautiful benefits of essential oils! If you don't know the benefits, check out What You Need to Know About Essential Oils for Beauty, Chemical-Free Lifestyle and Your Overall Health and Wellness. Introduce your mom to its benefits and give her this lovely essential oil diffuser. If she already knows about essential oils, then she will appreciate this gift even more!

This portable battery charger can keep your mom's cellphone battery juice recharged anywhere, anytime. Another functional gift that will prove useful especially if your mom is always on the go.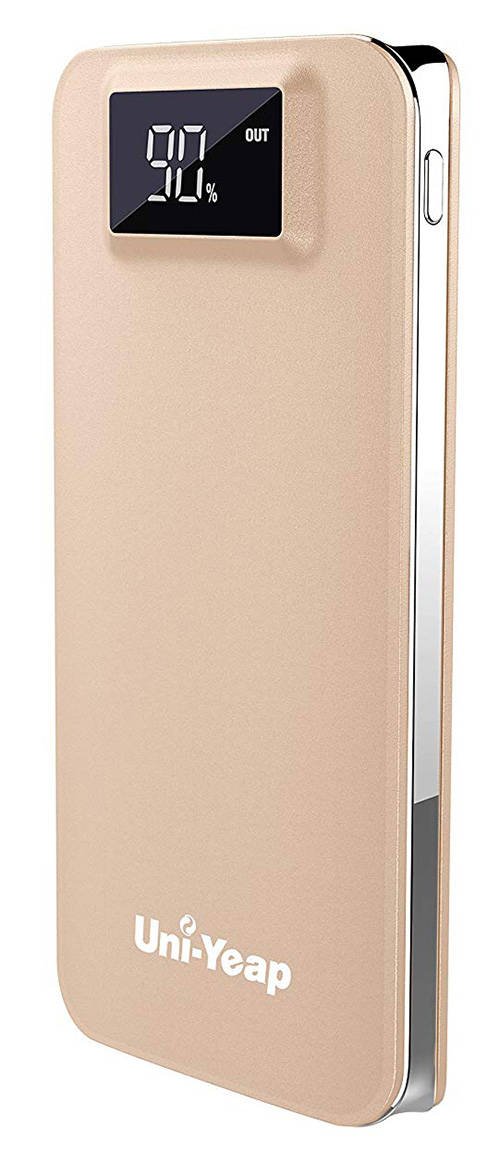 Care for your mom's safety when she's driving? This bluetooth headphones will make her handsfree while being on the phone and driving. She can also use this while jogging, walking or working! Perfect for the moms who like to multi-task.

11. Stylish Black and White Tote Bag
How lovely is this black and white weekender tote bag? Great gift for your stylish mom. Such a pretty and functional gift to make your mom smile!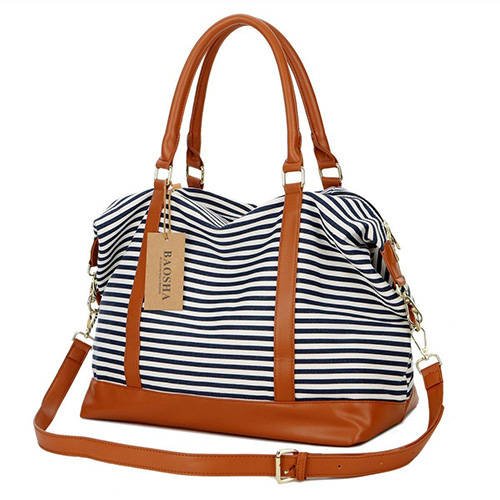 Such an absolute sweet gift for mom, this "Home is where mom is" throw pillow will melt your mom's heart. A very inexpensive gift yet very heartwarming gift for mom. Also check out other items with words "Home is where mom is."
Who doesn't want stubborn facial hair gone? This portable and painless hair remover is very handy and will fit perfectly in your mom's purse. It painlessly removes hair from lips, chin, and cheeks to make your mom's face look flawless!
Make your mom's make-up time a lot easier with this tri-fold vanity mirror. With 2x and 2x magnification mirror, your mom can make sure that she has every area of her face covered.
15. Bow Slides
How lovely are these bow slides? Whether your mom is fashionista or not so much, these bow slides are something that she will appreciate! Great to wear around the house or for running quick errands. They are even great for traveling!
In summary, here are Gifts for Mom: 15 Gift Ideas That Are Under $50 from Amazon:
cutting board | apron | mom boss desk sign | wife mom boss t-shirt | professional nail kit | fitness tracker | 24K rose gold rose | essential oil diffuser | portable battery charger | bluetooth headphones | tote bag | personalized throw pillow | painless hair remover | tri-fold vanity mirror | bow slides
Hope that you found some gifts for mom from this list. Since they are from Amazon, you can depend on great customer service and easy returns or exchange.
Looking for gift ideas for graduates? Check out: 22 Meaningful and Personalized Graduation Gifts for Her