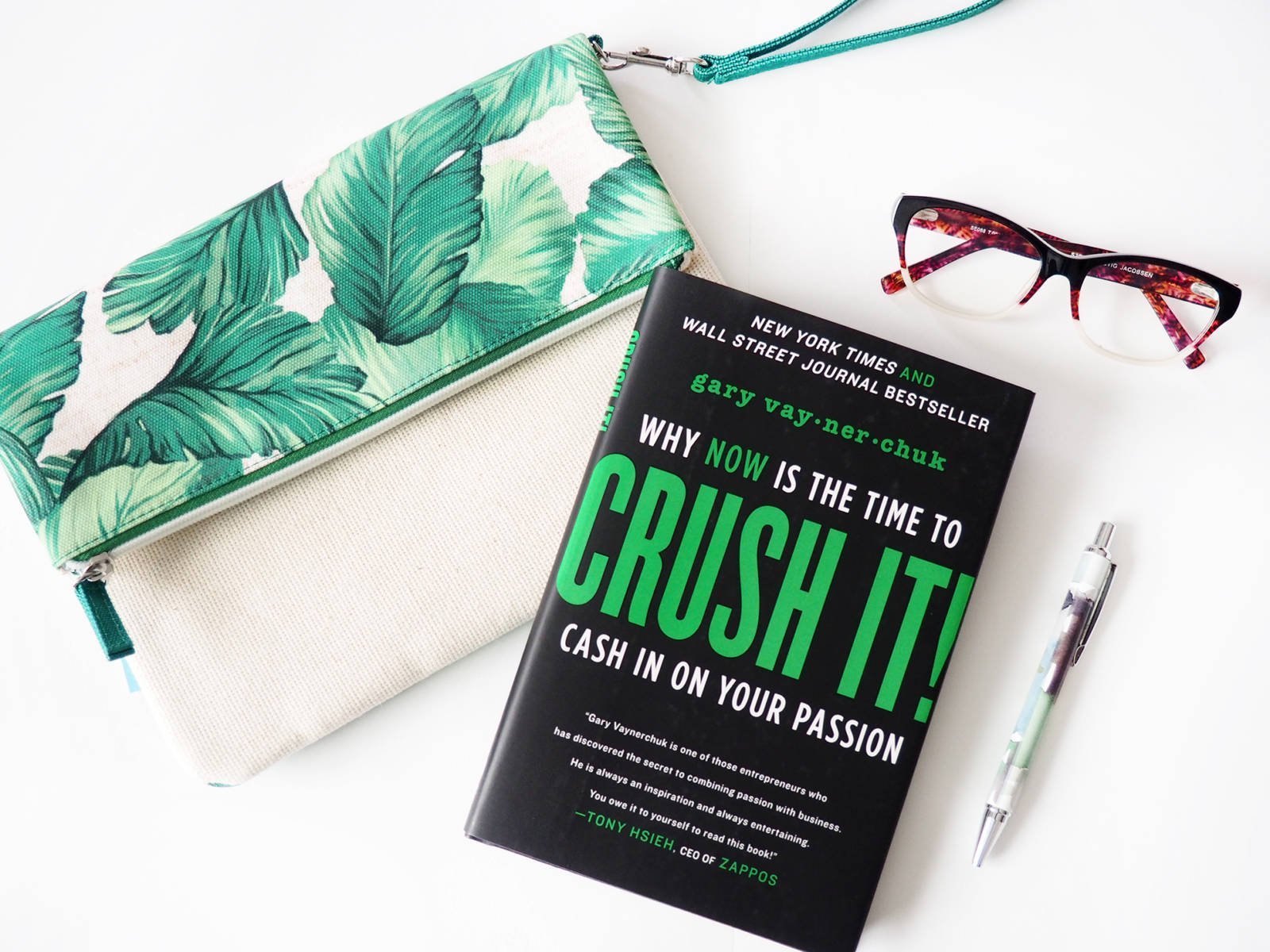 Notice About Photo: This is an original photo created for this blog. No use allowed without permission.
A few years ago, I had the chance to travel with our church group to be a part of an event in Los Angeles, CA. Knowing that I finally might have some idle time between waiting in the airport and while on the plane, I grabbed the book that I purchased from Amazon.com awhile back (and I mean perhaps 6 or 8 months ago!).  This book was Crush it by Gary Vaynerchuk.
Thinking that it's just another one of those How-To in Social Media, I put it off a lot of times. Sadly,  I regret for doing so!
This book literally rekindled the fire on the inside of me! It is what drove me to start working on some blogging topics again. I knew I've always wanted to blog. Believing that I do have something to offer, I started a small business blog several years ago but the workload and responsibilities in my then web design business kept putting off the drive. (Yes! I heard myself made this excuse several times!)
The first four chapters of this book is nothing but both inspirational and motivational. Gary Vee (as he is known sometimes) shared the story of how he grew his father's winery business from $4M to $60M by developing a personal brand and using the tools that are available to us today such as the internet and popular social media platforms. In the succeeding chapters he showed the readers the actual tools and provided some concepts on how they can be used to grow your business.
This book has a lot of powerful, inspirational, and timeless quotes from Gary and one of my favorites is:
Here's the deal: if you want it badly enough, the money is there, the success is there, and the fulfillment is there. All you have to do is take it. So quit whining, quit crying, quit the excuses.
Gary encourages his readers to live by three simple rules, which according to him, are his secrets to success: Love your family. Work Superhard. Live Your Passion. It is possible to make money doing what you love and I am a living example of it. Whatever your status in life is, whether you already have a business or planning to start one, I highly recommend Crush It. Gary Vaynerchuk will take you back to the basics ("Do what makes you happy. Keep it simple.") and motivate you to go to the next level by living your passion and making money off of it.
SaveSave
SaveSave
SaveSave
SaveSave
SaveSave
SaveSave
SaveSave
SaveSave
SaveSave
SaveSave
SaveSave