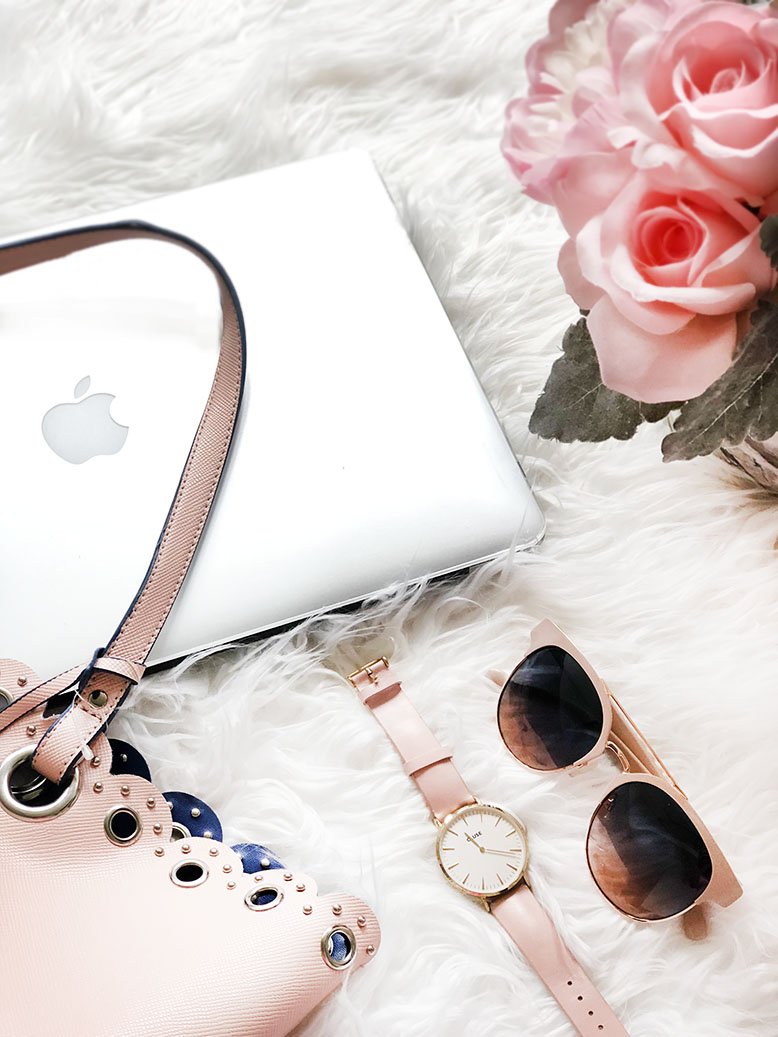 Looking for ways to make money online? Whether you're looking for an extra $2,000 every month from a side hustle or $20,000 to replace your current income, then read on.
You've probably heard of people making money online but if you've never earned money by any online means before, then you're probably skeptical about it. Making money online is nothing new. There are people that have been doing so for the past 20 years.
I personally have been making money online since 2008. A lot of things have changed since then. It's become more competitive but as competition gets stronger, more ways to make money online have emerged. There is definitely a piece of the online pie for everybody. It's just a matter of what method you choose and an idea of how much you want to make.
The possibilities are limitless.I don't know what your motivations are for looking for ways to make money online that you even landed on this page. But I know for a lot of people, the motivation is FREEDOM. It's time and financial freedom – being able to spend more time with family and being able to do what they love while making money from it.
The following methods are not get-rich-quick-scheme. All these methods require some level of effort on your part and you only get what you put into it. The more work you put into it, the more you get out of it. Also, this is not an exhaustive list but only some that I know are legit and have experience on.
Here Are 10 Legitimate Ways to Make Money Online:
1. Fulfillment by Amazon (Amazon FBA)
This may or may not be new to you but do you know that not all products on Amazon are sold by Amazon? There are sellers on there, just like you and I, who sell anything and everything – from fashion and skincare to groceries, electronics, furniture, and even auto parts. It's like eBay. The only difference is that it's not an auction site and you can't sell used goods.
I am personally making approximately $20,000 /month on Amazon FBA and if you're interested in learning more about that, check out my post: How To Make Money Online Through Amazon FBA (I Make Almost $18K/Month!). That article was written in 2017.
It is possible to make more than $20,000 through Amazon FBA. In fact, I have read about people making six figures every month and millions of dollars every year.
2. Blogging
Aside from making money through Amazon FBA, I'm also a living proof that you can make money through blogging. Modesty aside (and please understand that I am not bragging but just merely stating to prove a point), I make six figures every year from blogging. But I do know of bloggers making six figures in a month alone and I don't doubt that one bit.
Here's a snapshot of my most recent tax return from blogging:

I go a little bit more in depth on this on my blog post How to Start a Fashion, Lifestyle, Beauty, Food, or Travel Blog and Make Money From It so check it out.
While the article above pertains to starting a fashion, lifestyle, beauty, food or travel blog, the steps mentioned there can also apply to whatever blog niche you choose to go for.
I also have recently launched my blogging course Become A Blog Boss where I provide a very systematic and strategic way for you to have a profitable blog that can earn you up to six figures. Whether you want to make six figures every month or every year, it's totally up to you but it's possible.

3. Selling Your Course Online
Are you really good at something that you are able to teach it? Selling your own online course is one of the hottest ways to make money online these days. There are people who have courses on anything and everything under the sun. Whether you're good on baking, photography, teaching a specific language, playing an instrument, photography, painting, health and fitness, DIY – you can create your own course and sell it.
Thanks to platforms such as Udemy and Teachable, it's now easier than ever to get your course out there to hundreds of thousands of people and earn money that way.
The information industry is a billion dollar industry. Millions of people are turning to the internet to look for information and are willing to pay for courses that will provide them the information that they need or provide the solutions to their problems.
The income potential from selling your online course can be anywhere from a few hundred to a few thousand dollars to six and seven figures! In fact, one girl I have read made over $1M (yup a million!) with her course in one year.
When I released my The Ultimate List of Blogger / Influencer Networks, PR Firms & Digital Marketing Companies, Affiliate Networks, Ad Networks, Hotel Contacts and More! last year, I made an easy approximate $3,000 in a week and it's not even my main course. It's just a bonus from my Become a Blog Boss course.
4. Sell Your T-Shirt Designs on Merch by Amazon
Merch by Amazon is Amazon's platform for "print-on-demand" t-shirts. You can start this without any inventory, no sign-up fees, no start-up costs. However, at the moment, it is only an "Invite Only" platform. You can get an invitation from Amazon itself by filling out the application here. Print on demand is basically a method where you upload your designs and the supplier (in this case, Amazon) only prints it on a shirt whenever a buyer orders it.
I'm currently doing this as well to make a few hundred dollars but I know that I can easily make a few thousands if I put more effort into it. However, that's just not my focus right now and it's just a side hustle. But again, I have read a few people making  thousands of dollars every month on Merch by Amazon just by uploading their t-shirt design ideas.
5. Flipping Used/Unused or Unwanted Items 
Some people are really good in flipping items from thrift stores and selling them on sites like eBay and Poshmark. I have also read of some people making up to six figures doing this. In my early years doing marketing online, I did eBay and have made thousands of dollars as well. I remember making up to $4,000/month and this was back in 2000.
If you spend a couple of days every week thrifting, you can easily turn those item into cash – anywhere from $200 – $1000. You can flip anything and everything you think is of value.
Be sure to read my post 10 Online Sites To Trade or Sell Your Used Clothes for Extra Cash where I shared different online platforms where you can trade or sell your used clothes or flip items that you picked up from garage sales or thrift stores.
6. Start Your Own Shopify Store 
A lot of people shy away from starting their own online store thinking that it takes a lot of money to start one. Well, that can be true. But there is a way to get around that and it's called dropshipping. Millions of Shopify store owners do this and it's perfectly legitimate.
Dropshipping is a method where by you only buy the item from the supplier whenever you get an order and your supplier then ships it directly to your customer. This is a common practice. Mostly the source of the merchandise is Aliexpress.com. The only downside to it is that because Aliexpress is based in China and most sellers are in Asia, the shipping takes a bit of time (usually 2 weeks or more).
If you see some ads on Facebook from an online store that you've never heard of, selling gadgets, fashion items, skin care and other things, chances are it's a Shopify dropshipping store.
However, if you have a thousand to spare on inventory, you can go to Alibaba.com and find suppliers for the products you'd like to sell or Google "Wholesale _______ (name of product)" to find a supplier in the United States.
Another way you can do this is through what they call  and this is if you like designing or have design ideas. This is just like Merch by Amazon but in your own Shopify store. You would have to connect your Shopify store to a print-on-demand plugin such as Printiful or Printify and pay an additional monthly fee.
To start a Shopify store is $29/month to begin with after a 14 day trial.
If you have a product idea, chances are you can probably sell it on Shopify. I know of a particular lady who makes about $2M (yes that's $2 MILLION!) every year selling printables.
7. Sell Your Handmade Items on Etsy
I'm sure you're familiar with Etsy. I mean, who doesn't? Especially if you're into handmade stuff. If you're good with your hands and can make anything with your hands that sell, Etsy is the way to go.
Whether you're looking for a side hustle to make an extra couple hundred dollars or a full-blown handmade business to make thousands every year, you can take advantage of Etsy's audience already.
8. Become an Instagram Influencer
There's no doubt that Instagram has gotten huge in the past 4 years or so. With that, emerged what's now called "Influencer Marketing" and individuals who market on Instagram or are hired to promote or endorse products and/or services are called Instagram Influencers.
Instagram Influencers can sometimes be interchangeably called Bloggers. But that's not really the case for many. There are bloggers who has a blog platform and use Instagram and other social media platforms for promotion and there are influencers who focus on Instagram and has a blog but not necessarily using it that much. If that makes sense. But there are also Instagram influencers who are just that – their presence is only on Instagram and markets to that audience 99% of the time.
So it is possible to make money through Instagram alone and there are literally millions of Instagram users who are making money through the platform. If you're interested in finding out more, read my post How To Become an Instagram Influencer and Make Money From It
It takes a little bit of time to build your audience but once you have, your income potential can lead up to five figures every year or six to seven figures every month.
9. Become a Virtual Assistant or a Freelance Writer
Becoming a virtual assistant can be a mere side hustle or a full-blown virtual assistance company. Since online entrepreneurship is becoming more and more common these days, the demand for virtual assistants have grown so much. This provides a good amount of side hustle opportunities for those who can do some administrative or clerical type of work.
Some Sites You Can Sign-up to Offer your Virtual Assistant Services:
Same thing with freelance writing. Content marketing is also huge these days. The demand for freelance writers is just as huge. Research firm Technavio predicts freelance writing to be a $412B industry by 2021. If you're a writer, you definitely would want to take part in that!
Some Sites You Can Sign-Up to Offer Your Freelance Writing Services:
Some of the sites mentioned above
You can also apply for freelance gigs at content marketing agencies. Click here for a huge list of it.
Again, how much you make from these money-making opportunities depend on how much you put into it. As I said above, you can make a couple hundred as a side hustle or if you dedicate a lot of time into it, you can make a few thousands every year and can even make it a full-time business.
10. Fill Out Online Surveys
Surveys are a legit way of making money online. It may not make you six figures every year but it may make you from a few hundred dollars to a few thousands – again, depending on how much time you spend doing it.
Surveys are a way for companies to get the pulse of consumers about their products or upcoming products. This is why they pay survey companies to do it for them and find people to fill out those surveys. Some companies pay in gift cards and some pay cash.
Here Are Some Legitimate Survey Companies That Pay You Cash:
These are just some of the ways that you can make money online. I'm sure there are more but these are some of the ways that I personally have proven or have seen proofs from other people who have done it.
In conclusion, if you want to make up to $20,000/month, I highly recommend exploring Amazon FBA,  blogging, or selling your own course online. These three have the biggest potential of earning you five to six figures every month.
Now on to the giveaway…
Looking for some hardcore fashion, beauty, and lifestyle bloggers fans! We are looking for some cool people who will be our blog readers and social media followers for years to come. If that's you, then join this giveaway!
We are giving away a $500 Amazon gift card to one lucky winner! Be sure to use a valid email address. Giveaway-only email addresses will be disqualified.
We want TRUE fans who will appreciate the content that we share. ? Open to international readers.