I can't believe that June is almost over! But I don't want to miss sharing these 10 Must Have Products from Revolve Beauty…just because they are awesome! These are beauty products that you must not go without during these sizzling hot summer days. Whether it's to protect your darling eyes from UV,  keep your face from being sunburnt, get your lips plumped, or have long eyelashes for daaaaaayyyyysss, I got you covered with these products I'm sharing with you!
Oh and if you missed the May essentials from Revolve Beauty, you can check out 9 Beauty Products from Revolve Beauty You Will Go Crazy Over.

10 Must Have Products from Revolve Beauty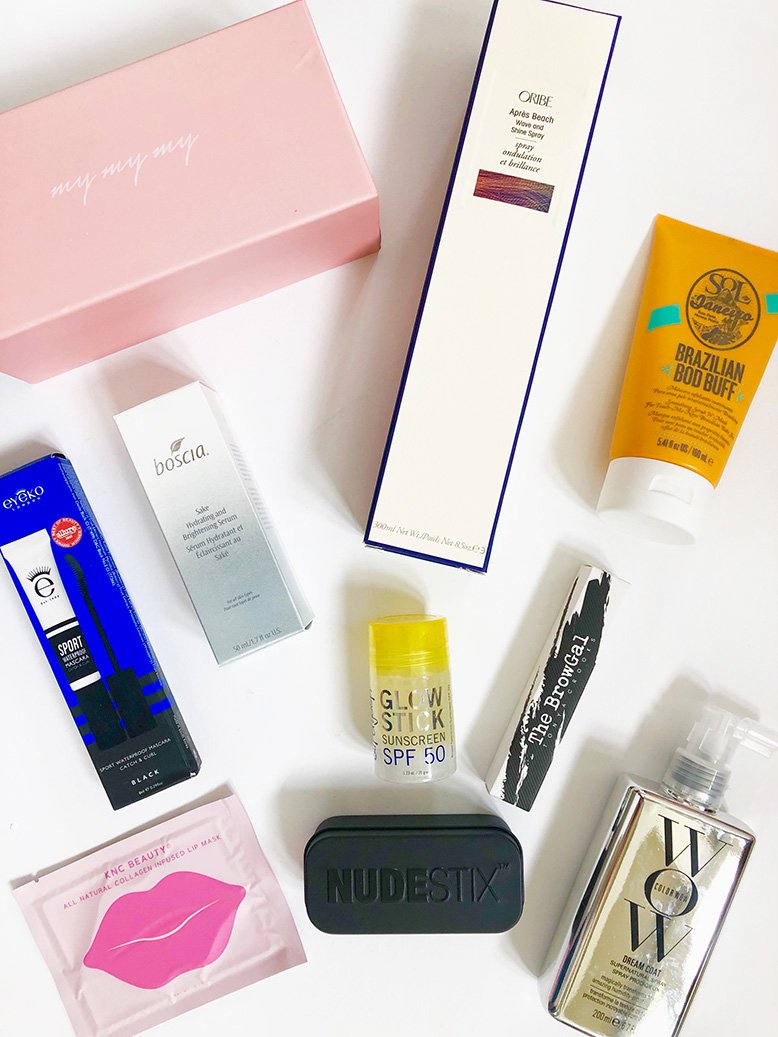 Love the retro look? If so, you will love My My My's sunglasses. But the cat eye ones are so much fun! This particular cat-eye style pair of sunglasses included in the June essentials are perfect for your summer outfits. Stylish, chic, and trendy, you will be your girlfriend's envy!

Creating those lovely beach waves and keep them to stay can be quite challenging sometimes, especially with humidity. However, not with Oribe Apres Beach Wave and Shine Spray! This product is pretty awesome for sooooo many reasons.
First of all, it doesn't contain harmful material such as parabens and sodium chloride. Secondly, it uses natural ingredients such as Complex of Hydrolyzed Wheat Protein, vitamin B5, Copolymers, and Amber Extract. Thirdly, it's safe for color-treated and keratin-treated hair. And finally, it works!
Tired of smudging mascara? Yeah, me too. But thanks to Eyeko Sport Waterproof Mascara, problem is solved! If your summer requires you to be outdoor a lot, this mascara is your perfect match! You can use it to go swim, run, workout, etc. 
Add a little pop of color to your "no-make-up" daily look with the Nudestix Nudies Bloom All Over Face Color. If you're like me who prefer light make-up or none at all during the week, this blush balm works just perfectly fine. It will work perfectly with the Eyeko Sport Waterproof Mascara because it's long-wearing, water-resistant, and non-sticky.
It's hypoallergenic, gluten-free, paraben-free, sulfate-free, fragrance-free, and phthalate-free. Additionally, it's vegan and cruelty-free!

Why compromise your sunscreen over a highlighter or vice versa when you can have both in one? The Supergoop! Glow Stick is one of my favorites from Revolve Beauty's June Beauty Essentials! It servers as a natural highlighter while still protecting your skin from the sun's dangerous UV rays. Not only does it highlights and protects but it also hydrates your skin.
Let's face it ladies…our brows can be rowdy sometimes! So whether you like a "no-make-up" look like I do or a fully-dolled-up face, you need something to tame those brows and perfect those arches! The solution to that? The Browgal's Instatint! It's easy to use and keeps your eyebrows in place all day long. Plus fills in the gaps wonderfully.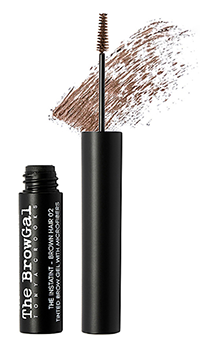 If you can have lashes for days with Eyeko Mascara and brows for days with The Browgal's Instatint, then you can have sexxxyyyy lips for days with KNC Beauty's Collagen Infused Lip Mask.
So what is it for? If we use primer for our face prior to putting on foundation, primer for our eyes prior to putting our eyeshadows, then this product is primer for your lips prior to putting on your lipstick. It will amplify the look of your lipstick, giving you sexy luscious lips!
Probably one of the best brightening serum you will ever find in the market! Thus the hefty price for a 1 fl oz bottle. However, this mineral and vitamin-rich sake serum delivers what it said it would – a healthy, glowing skin!
It's vegan, gluten-free, cruelty-free, preservative-free, and free of artificial fragrance and color. Lots of natural ingredients to boost your skin's natural properties.
A miracle worker for dry and damaged color-treated hair is this WOW's Dream Coat Supernatural Sealant! If you have problematic hair due to dye, try this product out. It miraculous turn your hair into healthy and shiny looking hair again. It's paragon-free. Weightless, non-greasy and can last up to 2-3 shampoos.
You've heard of dead sea salt scrub that's supposed to do wonders on your skin…but what about a scrub infused with Brazilian quartz crystals? Do you feel like you have a million dollar skin just hearing that? Yup, Sol de Janeiro's Brazilian Bod Buff is infused with Brazilian quartz crystals for gentle and effective exfoliation.
Also contains Amazon River clay to purify your skin and Cupuacu Butter and Coconut Oil to moisturize. You're going to feel like you need to insure your skin after putting this product on!!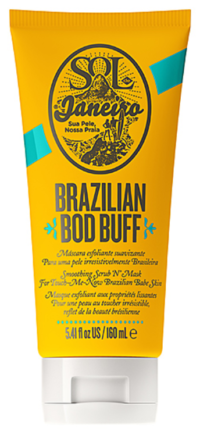 Revolve's Beauty Editor really did such an amazing job in picking June's Beauty Essentials! These products got your self-care totally covered from head to toe!
And if you want to check out more of Revolve Beauty's June Essentials, click here.